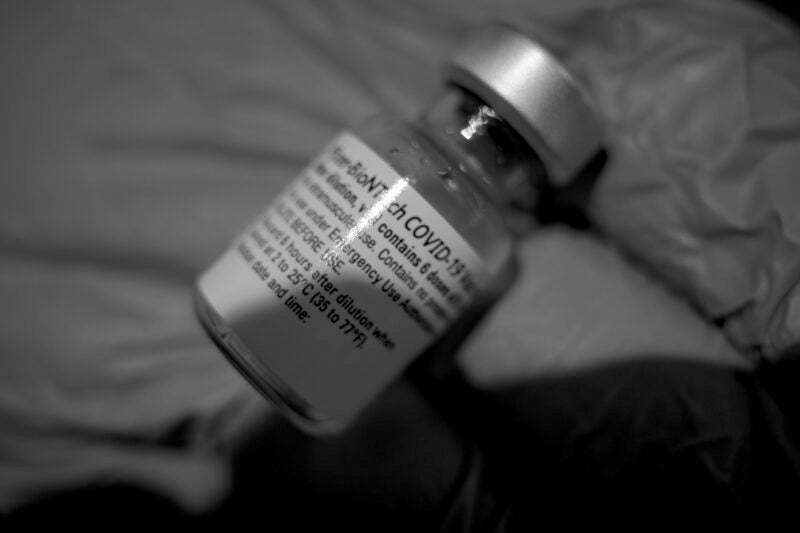 The US Food and Drug Administration (FDA) has granted emergency use authorization (EUA) for Pfizer and BioNTech's Covid-19 vaccine as a three 3µg dose regimen for children aged six months to four years.
Based on safety, tolerability and immunogenicity findings, the 3µg dosage was chosen as the preferred dose for children aged below five years.
The EUA is based on findings from a randomised, controlled Phase II/III clinical trial that comprised 4,526 children aged six months to four years.
Children in the trial were given a third 3µg dose a minimum of two months following the second dose at a time when the Omicron variant of the SARS-CoV-2 virus was prevalent.
The vaccine showed to induce a robust immune response with a favourable safety profile versus a placebo following a third dose.
The SARS-CoV-2-neutralising antibody geometric mean titer (GMT) a month following the third dose was found to be 1,535.2 in children two to four years and 1,406.5 in infants aged six to 23 months.
Furthermore, the antibody responses in both age groups were in line with those reported in people aged 16 to 25 years who received two 30µg doses and also achieved the pre-specified success criteria to show non-inferiority.
Three 3µg doses of the vaccine showed a favourable safety and tolerability profile versus placebo.
No new safety signals were detected while the frequency of adverse reactions reported in children aged six months to four years were generally less than those in children five to 11 years.
The Vaccines and Related Biological Products Advisory Committee (VRBPAC) of the FDA analysed the trial findings last week and recommended granting EUA.
Pfizer chairman and CEO Albert Bourla said: "Tens of millions of older children across the globe have already been vaccinated with our Covid-19 vaccine, helping to prevent symptomatic, severe disease and hospitalisation.
"We know many parents in the US have been eagerly awaiting an authorised vaccine for their children under five and we are proud to now offer them a vaccine option with a favourable safety profile."
Earlier this month, Pfizer announced plans to make an investment of $120m in its manufacturing facility in Kalamazoo, Michigan, US, to produce Covid-19 oral drug, Paxlovid.
Meanwhile, the FDA also granted EUA for a 25µg dose of Moderna's Covid-19 vaccine, mRNA-1273, for use in young children ages six months to five years.