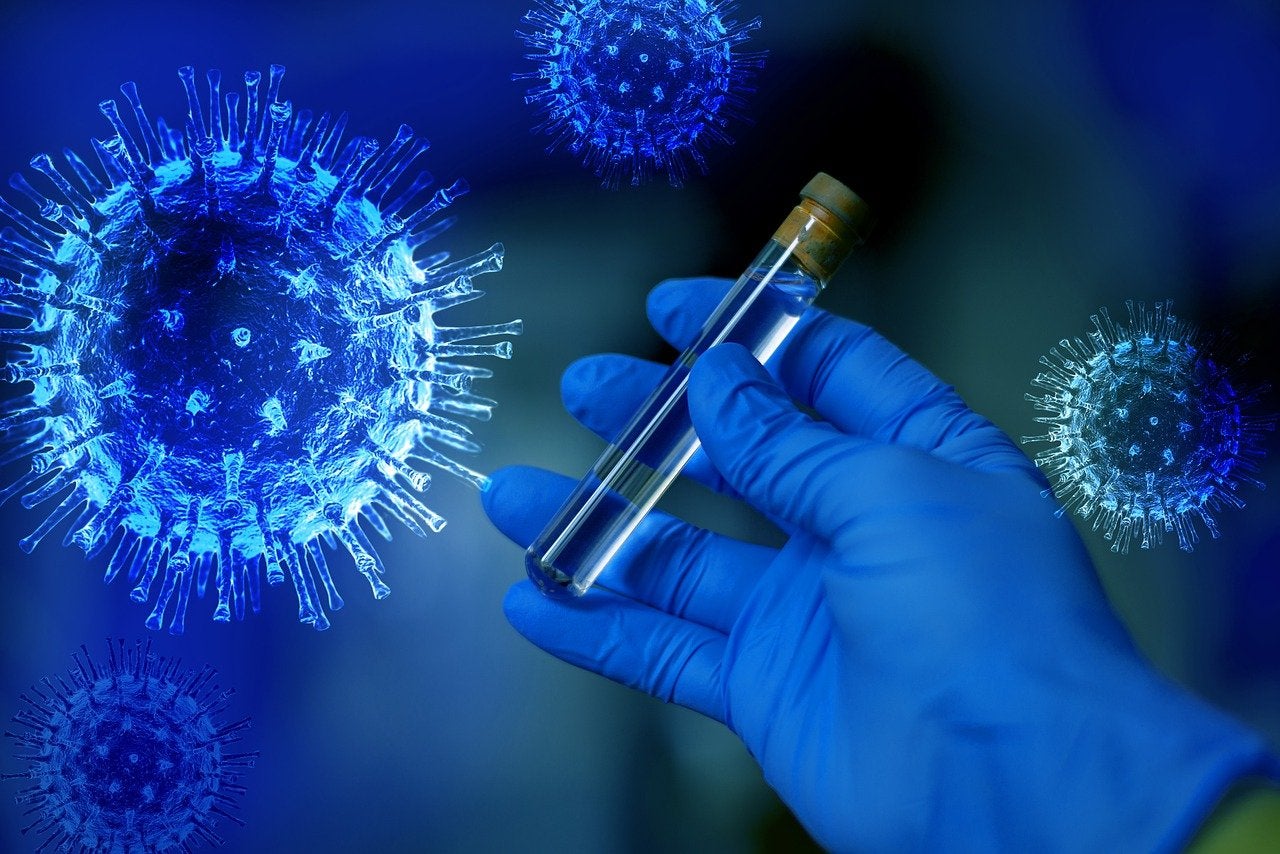 The US Food and Drug Administration (FDA) has granted Emergency Use Authorisation (EUA) to Regeneron Pharmaceuticals' antibody cocktail casirivimab and imdevimab for treating patients with mild to moderate Covid-19.
Casirivimab and imdevimab are monoclonal antibodies; their combination injection inhibits the infectivity of SARS-CoV-2, the virus that causes Covid-19.
The cocktail is authorised for use in Covid-19 positive adults and paediatric patients aged 12 years or above at high risk for advancing to severe Covid-19 and hospitalisation.
Regeneron president and CEO Leonard Schleifer said: "This FDA Emergency Use Authorisation is an important step in the fight against Covid-19, as high-risk patients in the United States will have access to a promising therapy early in the course of their infection.
"In the first quarter of 2021, we expect to increase available global supply as we continue our collaboration with Roche."
The authorised dose under EUA is a single intravenous infusion of 1,200mg of casirivimab plus 1,200mg of imdevimab.
The latest development is backed by positive data from the Phase II trial on 799 non-hospitalised Covid-19 patients.
Data from the trial reported in September and October showed that the combination treatment helped in reducing viral load and patient medical visits, including hospitalisations, emergency room, urgent care visits or physician office / telemedicine visits.
Also, monoclonal antibodies such as casirivimab and imdevimab have the greatest benefit when given early after diagnosis, data showed.
At present, the cocktail is being evaluated in Phase II / III trials in certain hospitalised as well as non-hospitalised patients.
A Phase III open-label RECOVERY trial on hospitalised patients in the UK and another Phase III trial for the prevention of the disease in household contacts of infected individuals are also progressing.
So far, over 7,000 people have taken part in the trials of the combination therapy.
By the end of January, initial doses could be available to approximately 300,000 patients.
In August, Roche partnered with Regeneron to develop, manufacture and distribute the antibody cocktail.