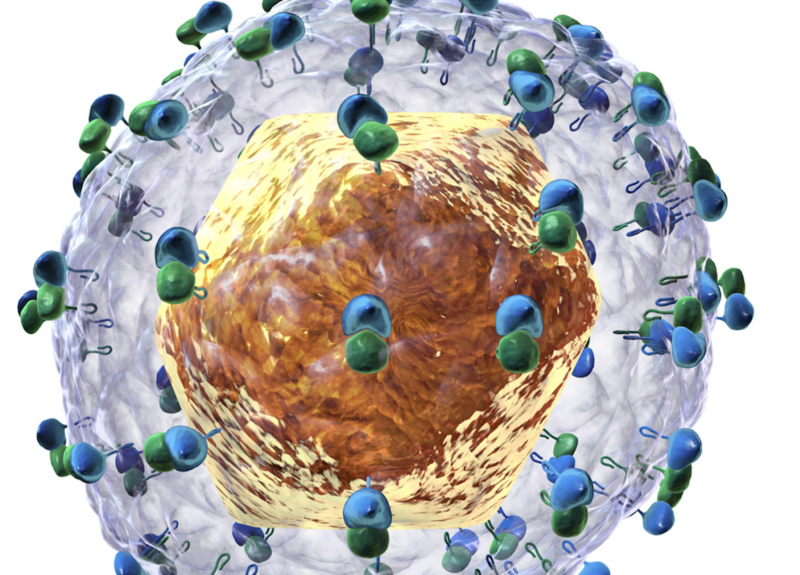 The US Food and Drug Administration (FDA) has approved AbbVie's Mavyret (glecaprevir and pibrentasvir), the first drug to treat all six genotypes of Hepatitis C virus (HCV), for children with the condition aged between 12 and 17.
Approved to treat adults with HCV in the US in 2017 through priority review and breakthrough therapy designations, Mavyret is a small molecule drug comprised of a broad-genotypic NS3/4a protease inhibitor and a NS5A inhibitor.
It is indicated for patients with any known HCV genotype without cirrhosis or with compensated cirrhosis. The drug is contraindicated in patients taking atazanavir and rifampin.
This label expansion is based upon two trials. In one trial of 47 paediatric patients with four genotypes of HCV infection without cirrhosis or with mild cirrhosis, no virus was detected in the blood of 100% of patients who received Mavyret for eight or 16 weeks for 12 weeks after finishing the treatment.
In the second trial of paediatric patients with cirrhosis, a history of liver or kidney transplant or genotype five or six HCV infection, Mavyret's safety and efficacy was similar to in adults with similar disease characteristics.
FDA Centre for Drug Evaluation and Research Division of Antiviral Products deputy director Jeffrey Murray said: "Direct-acting antiviral drugs reduce the amount of HCV in the body by preventing the virus from multiplying, and in most cases, they cure HCV infection.
"Today's approval represents another treatment option for children and adolescents with HCV infection, but for the first time, in all genotypes of HCV."
AbbVie's HCV portfolio, which also includes Viekira, performed well in the first quarter of 2019, according to the company's recent financial results; global net revenues were $815m – Mavyret is approved in the European Union and Japan for adults. US net revenues for Mavyret increased by 17.3% in the quarter to $403m.