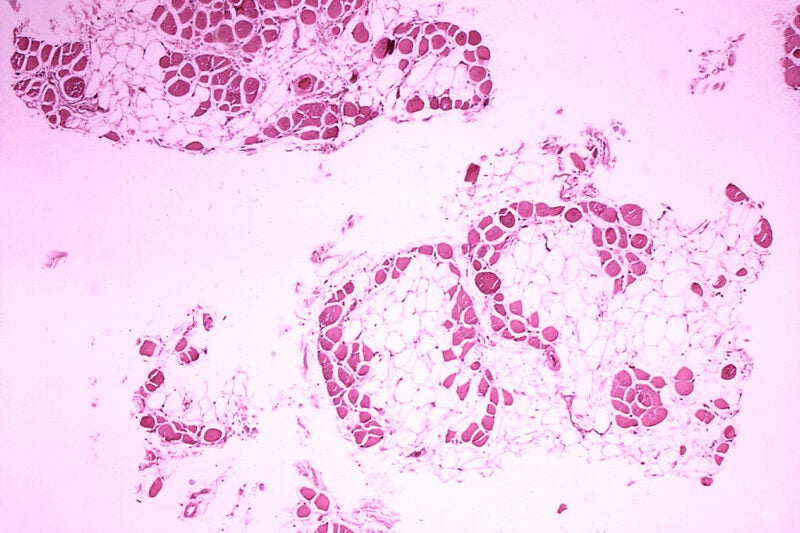 The US Food and Drug Administration (FDA) has granted Fast Track designation for Dyne Therapeutics' DYNE-251 to treat Duchenne muscular dystrophy (DMD) mutations amenable to exon 51 skipping.
DYNE-251 comprises a phosphorodiamidate morpholino oligomer (PMO) conjugated to a fragment antibody (Fab) that attaches to the transferrin receptor 1 (TfR1) expressed highly on muscle.
It can permit targeted muscle tissue delivery and boost exon skipping in the nucleus, aiding muscle cells to produce a shortened, functional dystrophin protein for halting or reversing the progression of the disease.
In non-human primates, the product candidate showed a good safety profile. It attained exon skipping, particularly in the heart and diaphragm, muscles in DMD patients.
At present, DYNE-251 is being analysed in the international Phase I/II DELIVER trial.
This trial has a multiple ascending dose (MAD) randomised, placebo-controlled period of 24 weeks, an open-label extension of 24 weeks, as well as a long-term extension of 96 weeks.
It will enrol nearly 46 ambulant and non-ambulant male DMD patients aged 4 to 16 years with mutations amenable to exon 51 skipping therapy.
Safety, tolerability and variation in dystrophin levels from baseline as evaluated by Western blot are the primary endpoints of the trial.
Dyne Therapeutics chief medical officer Wildon Farwell said: "Every day is critical for patients and their families, and we are pleased that the FDA granted Fast Track designation as this provides an opportunity to expedite the development of DYNE-251.
"Duchenne is a fatal disease and available therapies offer limited benefit.
"We are focused on driving toward meaningful clinical data in our DELIVER trial anticipated in the second half of 2023 and continuing to work closely with the DMD community and the FDA to advance a potentially transformative therapy."