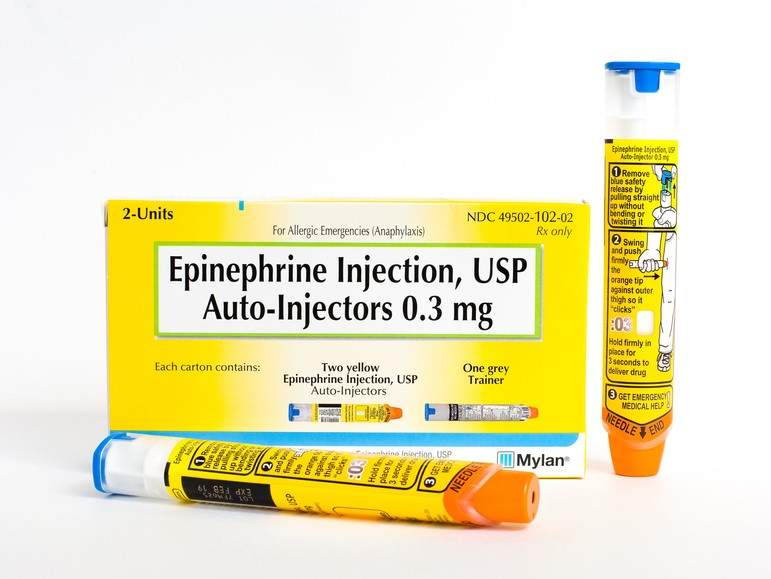 The US Food and Drug Administration (FDA) has approved the first generic version of the EpiPen and EpiPen Jr (epinephrine) auto-injector for severe allergic attacks, including life-threatening anaphylaxis.
The EpiPen was approved in 2007 and is marketed by Mylan. However, since then both the company and its product have been involved in a number of scandals. Notably the price of the EpiPen has increased from $57 in 2007 to approximately $600 in 2016 and in May, the FDA had to place Mylan's EpiPen on its official shortages list as a result of manufacturing delays.
The newly approved generic epinephrine auto-injector will be available in 0.3mg and 0.15mg strengths and is marketed by Teva. This the company's second attempt to get its generic approved by the FDA; it was rejected in 2016.
In a statement Teva said: "The approval of our generic version of EpiPen (epinephrine injection) auto-injector 0.3 mg and 0.15 mg in the US marks an important step forward in bringing patients additional prescription medications that have met the FDA's rigorous standards.
"We're applying our full resources to this important launch in the coming months and eager to begin supplying the market."
FDA commissioner Scott Gottlieb said: "Today's approval of the first generic version of the most-widely prescribed epinephrine auto-injector in the US is part of our longstanding commitment to advance access to lower cost, safe and effective generic alternatives once patents and other exclusivities no longer prevent approval.
"This approval means patients living with severe allergies who require constant access to life-saving epinephrine should have a lower-cost option, as well as another approved product to help protect against potential drug shortages."
The epinephrine auto-injector is an example of what the FDA calls a combination product because it includes both a drug and the device for administering the drug. In order to obtain approval, combination products must meet the regulator's standards of safety and efficacy.
Gottlieb said: "The path to developing generic drug-device combination products like this one is challenging. We're especially committed to the development of generic copies of complex products. These products can be hard to copy, and therefore sometimes don't face timely generic competition once patents and exclusivities are no longer a block to approval."
The FDA previously approved other epinephrine auto-injectors under new drug applications, including Adrenaclick and Auvi-Q, as well as authorised generics marketed under the brand name made by the same manufacturer but with some alterations to labelling and packaging.
Mylan had an authorised generic approved in 2016, which retails at around $300. It is currently unclear how much Teva's generic will cost.