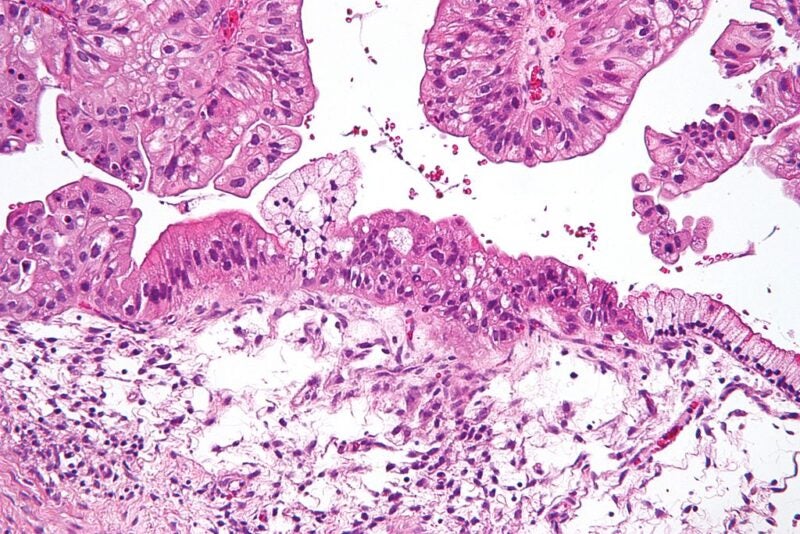 The US Food and Drug Administration (FDA) has granted accelerated approval for ImmunoGen's Elahere (mirvetuximab soravtansine-gynx) to treat adults with folate receptor alpha (FRα)-positive, platinum-resistant epithelial ovarian, fallopian tube, or primary peritoneal cancer.
The antibody-drug conjugate (ADC) treatment is indicated for such patients who have previously received one to three systemic therapy regimens, irrespective of the usage of Avastin priorly.
Elahere obtained the approval based on the findings on objective response rate (ORR) and duration of response (DOR) reported in the SORAYA clinical trial.
The ADC comprises an FRα-binding antibody, a cell-surface protein which is greatly expressed in ovarian cancer, as well as the maytansinoid payload DM4.
Elahere is said to be the first ADC to receive FDA approval for platinum-resistant disease.
ImmunoGen president and CEO Mark Enyedy said: "With an indication for use regardless of prior treatment with Avastin, we believe Elahere is positioned to become the new standard of care for patients with FRα-positive platinum-resistant ovarian cancer. 
"Elahere's accelerated approval is a testament to the decades of work dedicated to developing the next generation of ADCs and marks ImmunoGen's transition to a fully-integrated oncology company and the start of an exciting new chapter for us as a leader in the development and commercialisation of innovative oncology products."
Continued approval for the ADC is subject to validation of its clinical benefit in a confirmatory trial.
The confirmatory, randomised MIRASOL trial has concluded subject enrolment with top-line findings anticipated early next year.
In February, the company signed a licencing agreement under which Eli Lilly and Company obtained exclusive rights to conduct the research, development and marketing of ADCs.