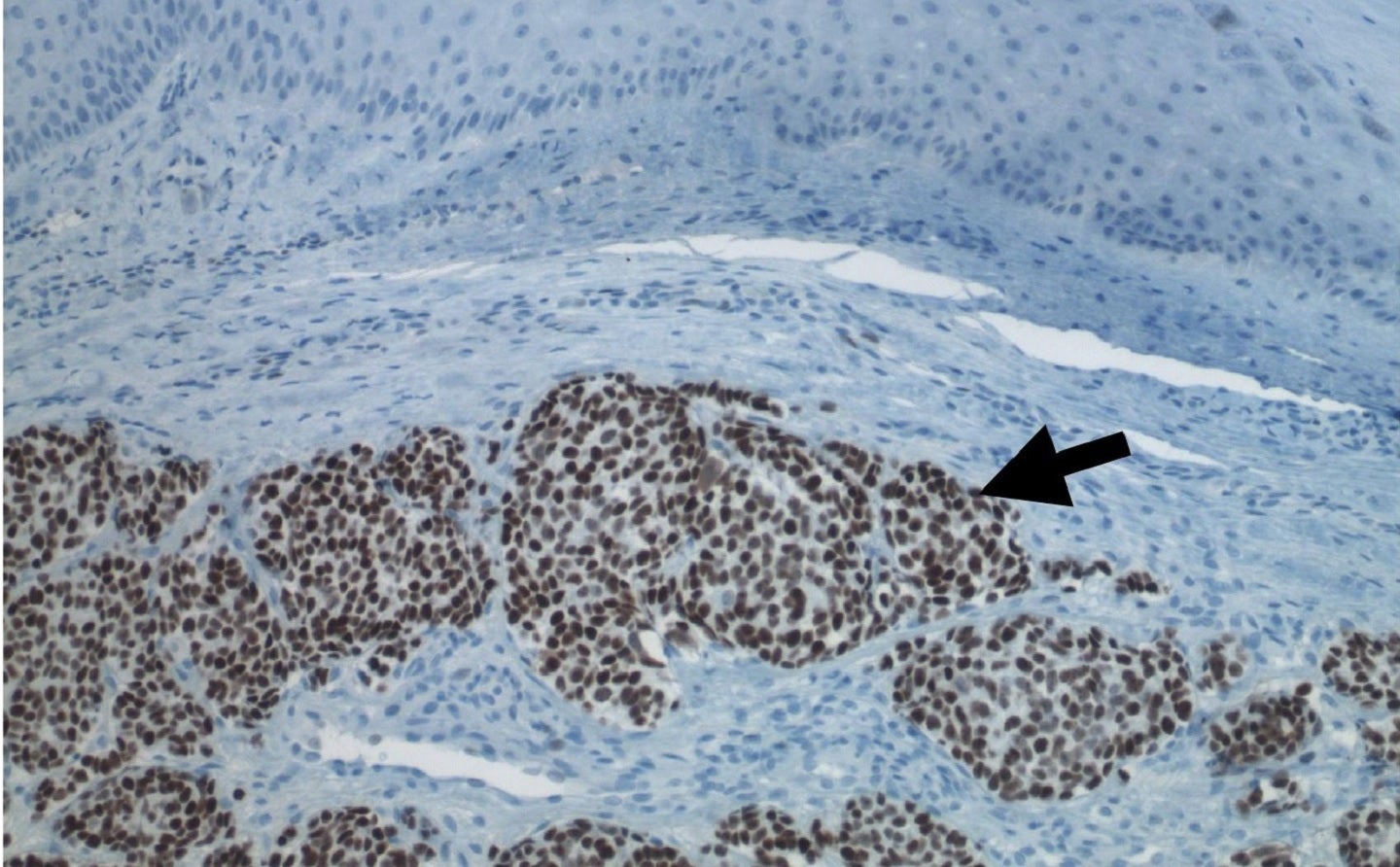 The US Food and Drug Administration (FDA) has approved Incyte's Zynyz (retifanlimab-dlwr) to treat metastatic or recurrent locally advanced merkel cell carcinoma (MCC) in adult patients.
The regulator granted approval for Zynyz's Biologics License Application (BLA) under accelerated approval based on the duration of response (DOR) and tumour response rate.
Zynyz (retifanlimab-dlwr) is a humanised monoclonal antibody targeting programmed death receptor-1 (PD-1).
It is also being assessed in other tumour types and along with other Incyte pipeline compounds.
The approval from the FDA was based on the data obtained from the multiregional, open-label, single-arm POD1UM-201 trial, conducted in metastatic or recurrent locally-advanced MCC adults who did not receive systemic therapy previously for their advanced disease.
Zynyz monotherapy showed a 52% objective response rate (ORR) in chemotherapy-naïve patients.
Partial response was seen in 22 patients and complete response in 12 patients.
Diarrhoea, rash, pyrexia, nausea, musculoskeletal pain, fatigue and pruritus are the most common adverse reactions observed in patients treated with Zynyz.
Incyte CEO Hervé Hoppenot said: "Zynyz offers patients and healthcare professionals an additional first-line anti-PD-1 option for patients with metastatic or recurrent locally advanced MCC, which can be a challenging and aggressive disease to treat.
"Incyte is grateful to the investigators and patients around the world who participated in the POD1UM-201 trial.
"We continue to study the potential of Zynyz in additional tumour types and in combination with other Incyte pipeline compounds."