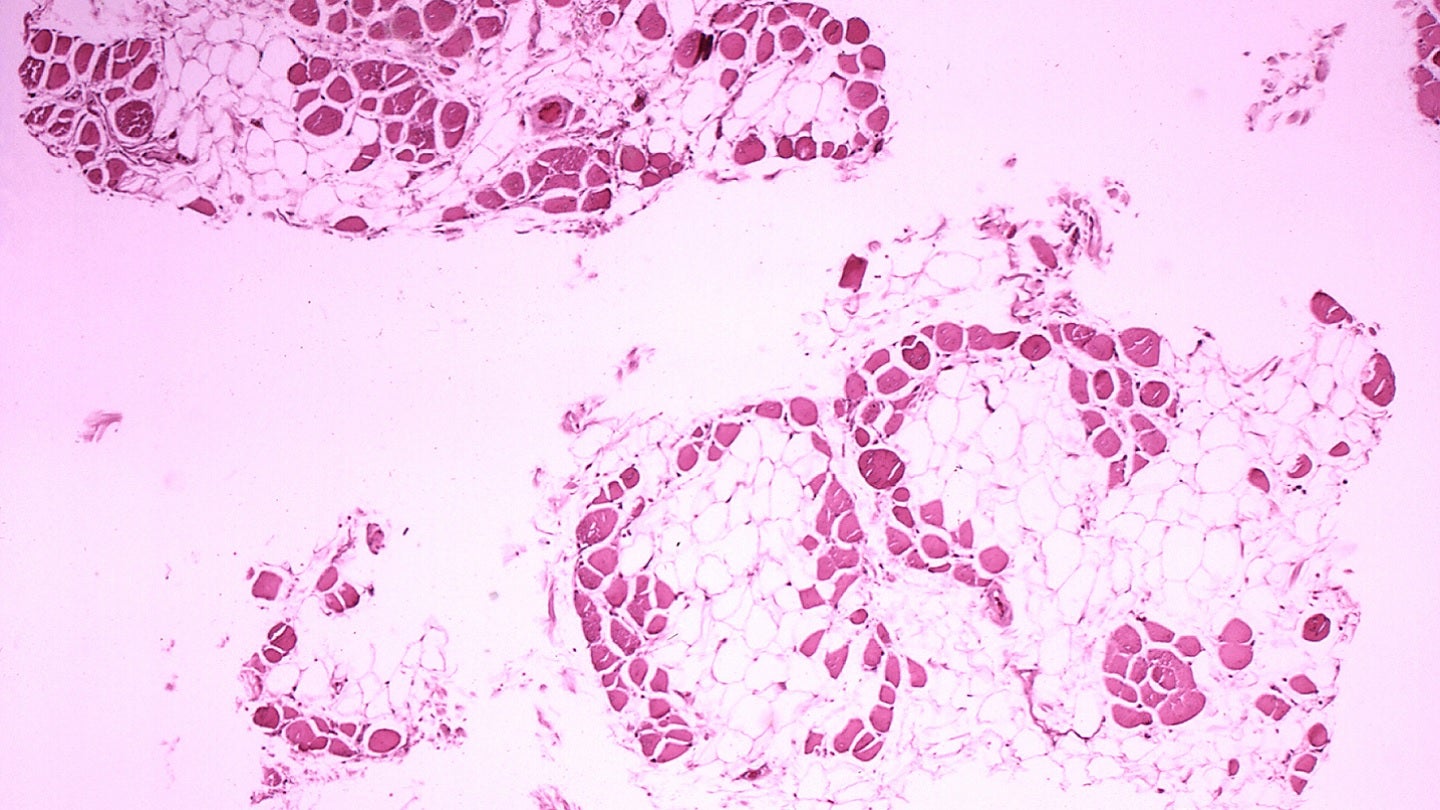 The US Food and Drug Administration (FDA) has granted rare paediatric drug designations for IPS HEART's stem cell therapeutics, GIVI-MPC and ISX9-CPC, to treat Duchenne muscular dystrophy (DMD) patients.
GIVI-MPC is intended to create new skeletal muscle with 100% full-length dystrophin, while ISX9-CPC is designed to create new functional cardiac muscle for indicated patients.
Using the small molecule Givinostat, GIVI-MPC reprogrammes human induced pluripotent stem cells into new human skeletal muscle tissue, and delivers 100% full-length human dystrophin to treat DMD.
The drug candidate received an orphan drug designation (ODD) from the FDA in February 2023.
ISX9-CPC is IPS HEART's first patented drug candidate, and uses small molecule ISX-9 to reprogramme the iPSCs into new functional human heart muscle to treat heart failure and Duchenne cardiomyopathy.
It created new human heart muscle with a greater than 50% improvement in ejection fraction and a 70% reduction in scar tissue 90 days after a heart attack.
ISX9-CPC is expected to become the company's first drug to be used clinically in humans.
IPS HEART CEO Rauf Ashraf said: "Given our successful pre-IND meeting with the FDA and our ongoing developmental efforts on both drugs, we believe that we will be the first company with a disease-modifying therapy to advance both drugs into human clinical trials whereby all current drugs largely only provide symptomatic relief.
"We are in dialogue with large pharmaceutical companies and investors to partner/ invest with us to help rapidly advance both therapies to the clinic".