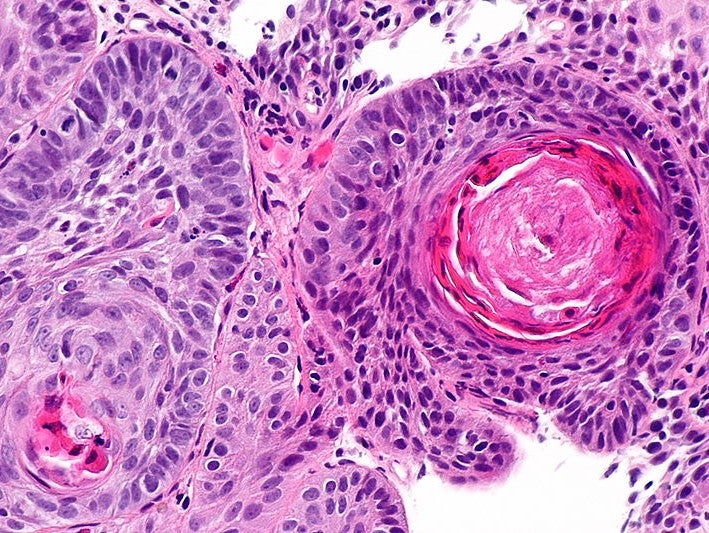 Merck has announced the US Food and Drug Administration (FDA) has granted priority review for its supplementary biologics license application (sBLA) for Keytruda as first line treatment for patients with recurrent or metastatic head and neck squamous cell carcinoma (HNSCC).
This decision was based on data from the Phase III KEYNOTE-048 trial where Keytruda demonstrated a significant improvement in overall survival compared to the standard of care, known as the extreme regimen. The results of this trial confirm Merck's successful KEYNOTE-012 Phase Ib study.
At the time of analysis, median follow-up was 11.7 months for Keytruda alone, 13 months for Keytruda combination and 10.7 months for the extreme regimen.
Keytruda is an anti-programmed cell death protein 1 (anti-PD-1) therapy already approved for HNSCC patients with disease progression during or following platinum-based chemotherapy in the US and the European Union (EU).
Merck vice-president of clinical research Dr Jonathan Cheng said: "Head and neck cancer remains a challenging and devastating disease, and newly diagnosed patients are in need of improved treatment options.
"Merck continues to make meaningful advances in the treatment of head and neck cancer, and we look forward to working with the FDA to bring these important new options to patients in the first-line setting."
Keytruda has also been approved in the US as first line treatment for non-small cell lung cancer (NSCLC). Earlier in February 2019, the European Medicines Agency's Committee for Medicinal Products for Human Use recommended Keytruda in combination with paclitaxel or nab-paclitaxel for the first line treatment of NSCLC, based on data from a Phase III KEYNOTE-047 trial.
The drug is also approved in the US following previous treatment or surgery failures in gastric adenocarcinoma, Microsatellite Instability-High (MSI-H) cancer, urothelial carcinoma, primary mediastinal large B-cell lymphoma, classical Hodgkin lymphoma and melanoma.
In the EU, Keytruda is approved as a monotherapy for advanced, metastatic or non-responsive melanoma, HNSCC, classical Hodgkin lymphoma, urothelial cancer and in combination with chemotherapy for NSCLC.