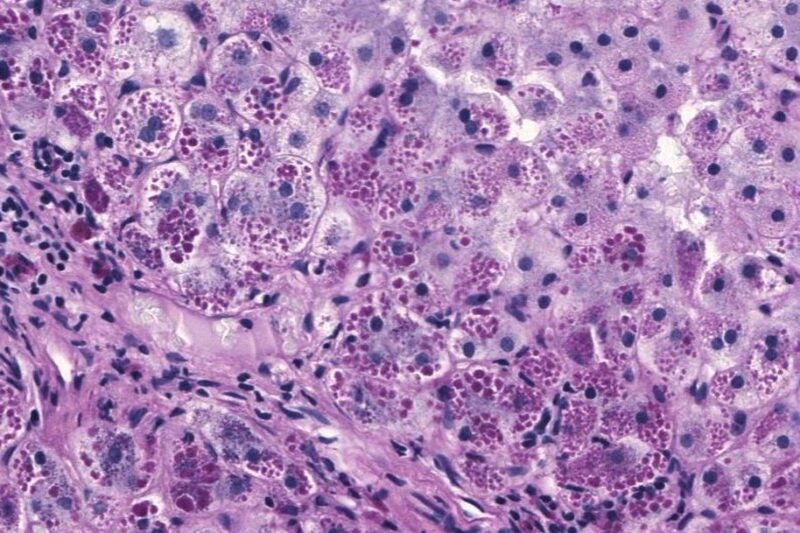 The US Food and Drug Administration (FDA) has granted orphan drug designation to Inhibrx's INBRX-101 to treat alpha-1 antitrypsin deficiency (AATD).
INBRX-101 is a recombinant human AAT-Fc fusion protein.
It can safely attain and preserve AAT levels observed in healthy people with a favourable safety profile and the possibility of dosing once a month.
In October last year, Inhibrx reported interim functional pharmacokinetic (PK) findings from 21 individuals with AATD in Phase I clinical trial.
Dose-dependent surges in maximal as well as total INBRX-101 exposure were reported across all the single ascending dose ranges of 10mg/kg to 120mg/kg analysed in the trial. 
According to results from the first multiple ascending dose group of INBRX-101 at 40mg/kg administered intravenously every three weeks, the functional AAT levels accumulated as anticipated.
Furthermore, the trough levels were above the goal of the existing standard augmentation treatment with plasma-derived AAT.
At doses up to and including 120mg/kg single-dose and multiple-dose 80mg/kg, interim safety results from 24 AATD subjects demonstrated no treatment-related severe or serious adverse events in the trial. 
A majority of the treatment-associated adverse events were mild in nature with some moderate events, and all were observed to be temporary and reversible.
Furthermore, no signs of neutralising anti-drug antibodies were seen in the trial.
The company anticipates top-line results from Part 2 of the Phase I trial in the second quarter of this year and plans to subsequently hold an End of Phase 1 meeting with the regulatory agency.
Inhibrx CEO Mark Lappe said: "We believe this designation from the FDA acknowledges the significant unmet need for novel therapeutic options in a patient community where the standard of care has not seen an improvement in many decades.
"We believe INBRX-101 can greatly improve the quality of life for AAT patients and look forward to working closely with regulators, key opinion leaders, patients and their families to achieve this."
An inherited orphan disease, AATD is characterised by low AAT protein levels, which leads to loss of lung tissue and function as well as reduced life expectancy.
In January 2020, the company dosed the first subject in the Phase I dose-escalation study of INBRX-106 to treat solid tumours.