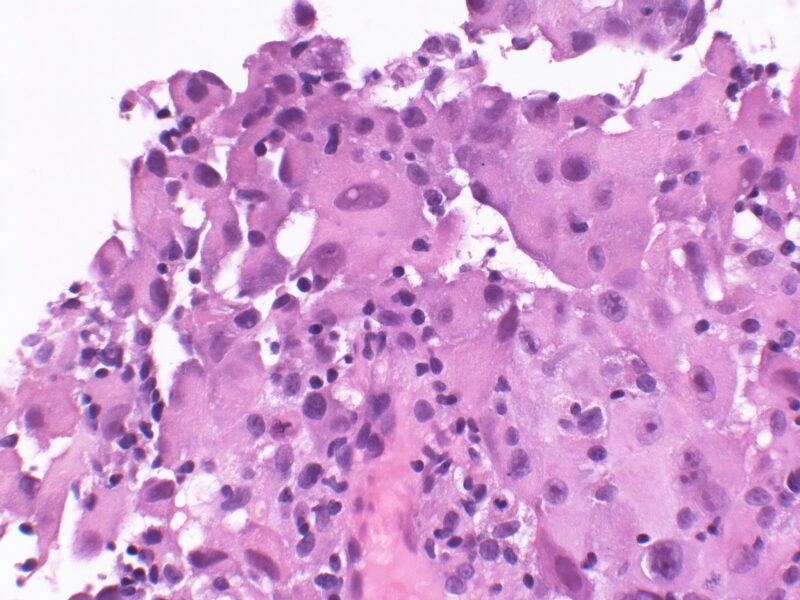 The US Food and Drug Administration (FDA) has granted orphan drug designation (ODD) to Verismo Therapeutics' SynKIR-110 to treat mesothelin-expressing mesothelioma patients.
A next generation cell therapy approach, SynKIR-110 acts on solid tumours.
It is said to be the first product to leverage the new KIR-CAR platform, a modified NK-like receptor for boosting efficacy and persistence against aggressive solid tumours.
Phase I clinical trials of SynKIR-110 in mesothelin-expressing mesothelioma, cholangiocarcinoma and ovarian cancer patients will begin in the first quarter of next year.
The latest development comes after the US FDA granted clearance for Verismo's Investigational New Drug (IND) application to begin the Phase I STAR-101 trial.
This study will begin subject enrolment at the initial trial site of the Hospital of the University of Pennsylvania next year.
Verismo Therapeutics CEO Dr Bryan Kim said: "Orphan drug designation is another major milestone for Verismo following the acceptance of our SynKIR-110 IND.
"Mesothelioma is a rare and deadly disease for which few other treatment options currently exist.
"We look forward to working with the mesothelioma community to advance SynKIR-110 as a potential treatment while we continue to expand clinical investigation of this novel platform in other cancers in the solid tumour space."
ODD is granted to therapies which could treat rare diseases that impact less than 200,000 individuals in the country and demonstrate promise in disease treatment, prevention or diagnosis.
The benefits of this designation to the trial sponsor include marketing exclusivity for seven years, federal tax credits, Prescription Drug User Fee Act (PDUFA) fee waiver and better regulatory support from the FDA.
A dual-chain CAR T cell therapy, the KIR-CAR platform was demonstrated to preserve antitumour T cell activity in difficult solid tumour environments in preclinical models.
Mesothelioma is a rare cancer type that impacts the lining of the chest or abdominal cavities.
Cell & Gene Therapy coverage on Pharmaceutical Technology is supported by Cytiva.
Editorial content is independently produced and follows the highest standards of journalistic integrity. Topic sponsors are not involved in the creation of editorial content.