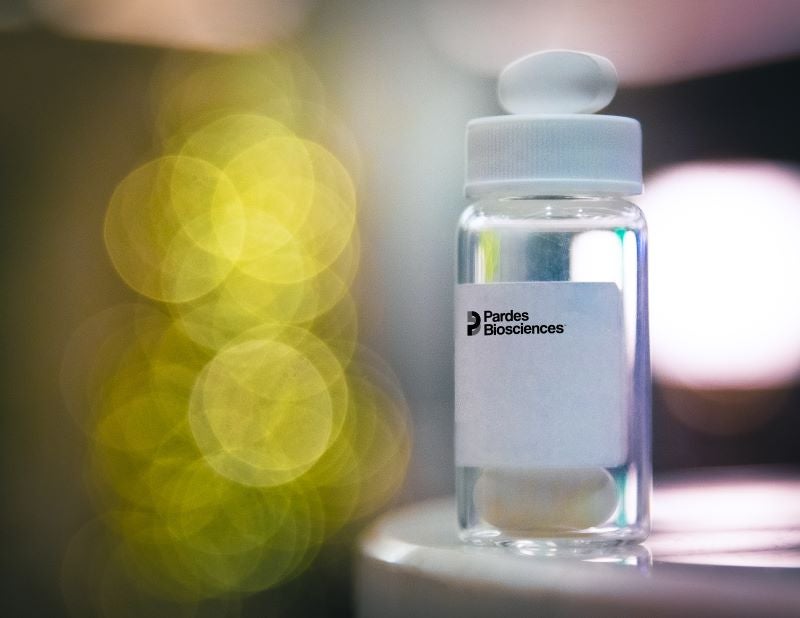 The US Food and Drug Administration (FDA) has granted clearance to Pardes Biosciences' Investigational New Drug (IND) application for its oral antiviral drug candidate, PBI-0451, to treat and prevent Covid-19.
With the latest development, Pardes plans to commence Phase I clinical trials of PBI-0451 in the US.
An orally bioavailable direct-acting antiviral (DAA) main protease (Mpro) inhibitor, PBI-0451 is under development for preventing and treating Covid-19 infection caused by the SARS-CoV-2 virus as well as associated ailments.
Mpro is an essential protein needed for coronaviruses replication.
At present, PBI-0451 is being analysed in a Phase I dose-escalation clinical trial in New Zealand.
The blinded, placebo-controlled, randomised trial is designed to assess PBI-0451's safety, tolerability and pharmacokinetics following single and multiple ascending dose administration.
The company expects trial results in the current quarter of this year.
Pardes Biosciences CEO Uri Lopatin said: "As we enter our third year of a global pandemic, we believe the value of oral direct-acting antivirals for SARS-CoV-2 has become increasingly clear, especially if they can be given as standalone therapies.
"Pending additional engagement with FDA and other regulators, we anticipate initiating our global Phase II/III studies of PBI-0451 in SARS-CoV-2 infected patients in mid-2022."
The oral drug was demonstrated to hinder replication of an extensive range of coronaviruses including SARS-CoV-2 across several in-vitro models in preclinical studies.
In clinically enabling toxicity studies, it was also found to be well tolerated.
Pardes concluded business combination with special purpose acquisition company FS Development Corp. II in December last year to become a publicly-traded firm.