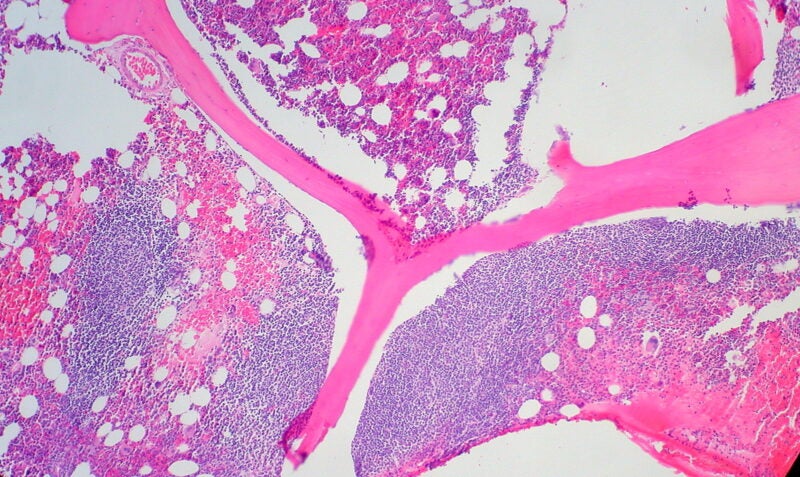 The US Food and Drug Administration (FDA) has granted priority review to Roche's Biologics License Application (BLA) of Lunsumio (mosunetuzumab) to treat adults with relapsed or refractory (R/R) follicular lymphoma (FL).
These patients should have received a minimum of two prior systemic therapies.
A CD20xCD3 T-cell engaging bispecific antibody, Lunsumio can act on CD20 present on the B-cell surface and CD3 on the T-cell surface.
A decision from the regulatory agency on approval for the new cancer immunotherapy is anticipated by 29 December this year.
The submission is based on positive data from the pivotal Phase I/II GO29781 clinical trial of Lunsumio.
According to the findings, high complete response (CR) rates were observed with most of the responders continuing to have responses for a minimum of 18 months and manageable tolerability in heavily pre-treated FL patients.
The CR rate and objective response rate were found to be 60% and 80%, respectively, following a median follow-up of 18.3 months.
Furthermore, the median duration of response in subjects who responded was 22.8 months.
Cytokine release syndrome was reported to be the most common adverse event (AE) in the trial and was seen to be generally low grade.
Roche Global Product Development head and chief medical officer Levi Garraway said: "Clinical trial results have demonstrated durable responses with Lunsumio in advanced follicular lymphoma, representing a step toward shifting the treatment paradigm.
"Since Lunsumio does not require the collection or genetic modification of patient cells, it could become an effective, fixed-duration outpatient option without the barriers of travelling to a major academic centre."
Lunsumio is currently being analysed in two Phase III trials.
A most prevalent slow-growing kind of non-Hodgkin lymphoma, follicular lymphoma is frequently characterised by periods of remission and relapse.
In May this year, the FDA granted approval for Evrysdi (risdiplam) for use in in babies aged below two months with spinal muscular atrophy.