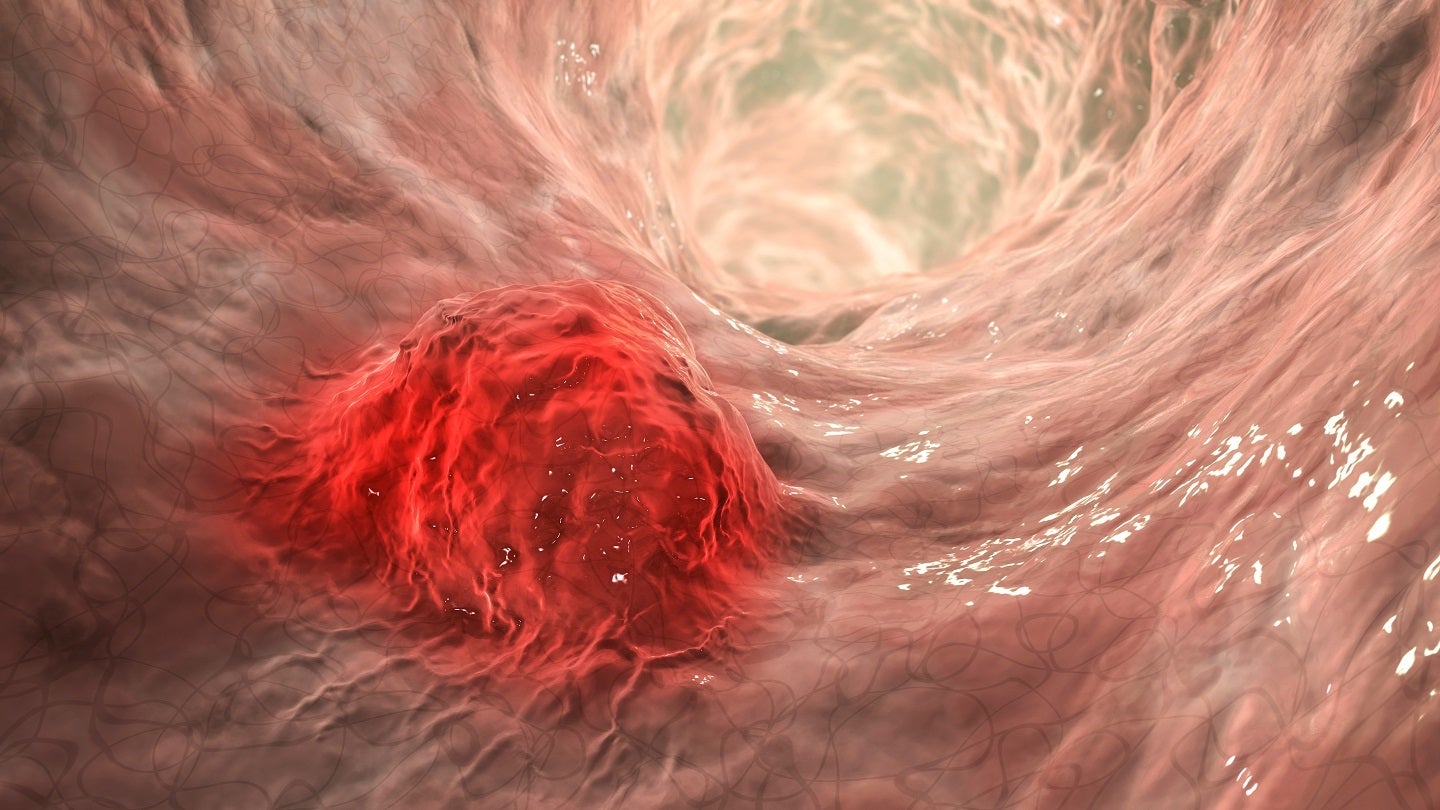 The US Food and Drug Administration (FDA) has granted priority review for Takeda and HUTCHMED's new drug application (NDA) for fruquintinib.
Fruquintinib is a selective and potent oral VEGFR -1, -2 and -3 receptors inhibitor and is used for the treatment of adults with previously treated metastatic colorectal cancer.
Fruquintinib will be the first and only highly selective inhibitor of these receptors approved in the US for previously treated metastatic colorectal cancer.
It blocks tumour angiogenesis, improves kinase selectivity to minimise off-target toxicities and provides consistent target coverage.
The new drug application (NDA) included data from the Phase III FRESCO-2 and FRESCO trials.
The multi-regional clinical trial (MRCT) FRESCO-2 evaluated fruquintinib plus best supportive care (BSC) against placebo plus BSC.
This 691-patient study was conducted in Europe, the US, Japan and Australia. It met both the primary endpoint of overall survival and the key secondary endpoint of progression-free survival.
HUTCHMED research and development head and chief medical officer Dr Michael Shi stated: "The clinical benefit of fruquintinib has been confirmed in multiple ways, from global clinical studies to commercialisation in China.
"We are pleased to have Takeda as our partner furthering development and the commercialisation of fruquintinib outside of China.
"Today's acceptance marks a significant advancement towards the goal of providing patients with previously treated metastatic colorectal cancer a much-needed therapeutic option, given the limited treatment options currently available to patients."
The FDA has now assigned a prescription drug user fee act action date of 30 November 2023 for the NDA.