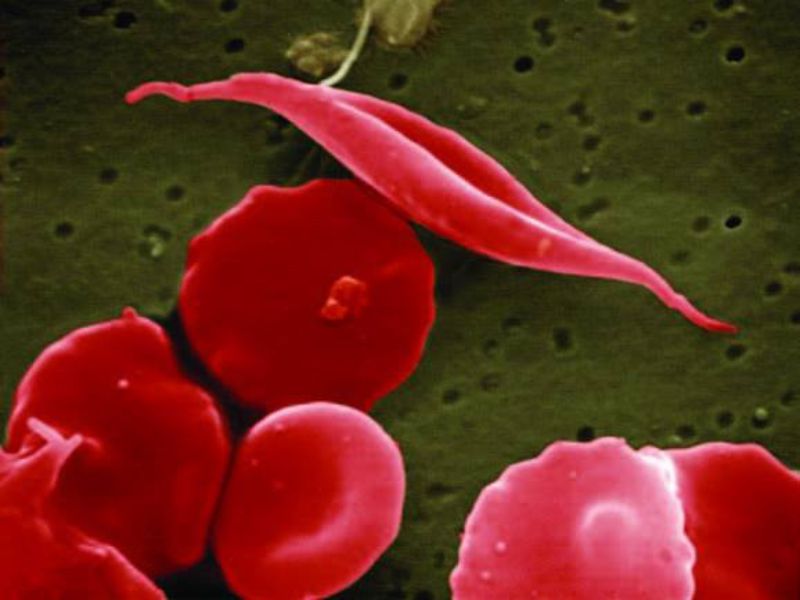 The US Food and Drug Administration (FDA) has approved Novartis' Adakveo (crizanlizumab) to mitigate the frequency of vaso-occlusive crises (VOCs), or pain crises, in sickle cell disease patients aged 16 years and above.
The drug attaches to P-selectin, a cell adhesion protein involved in the multicellular interactions that can cause vaso-occlusion.
Sickle cell disease is a genetic blood disorder characterised by chronic inflammation. It results in elevated levels of cell adhesion proteins, including P-selectin.
Higher cell adhesion protein levels make blood vessels and some blood cells stickier and prone to clusters in the bloodstream, which can cause acute episodes of pain known as VOCs, along with serious complications.
Novartis oncology president Susanne Schaffert said: "The approval of Adakveo marks a new era in the treatment of sickle cell disease, a genetic condition that places an extraordinary burden of unpredictable pain crises on patients and their families.
"The stories we have heard from patients about their sickle cell pain crises are devastating. We are pleased to help reimagine medicine together with the sickle cell community and offer new hope for fewer VOCs."
FDA approval comes from data of the randomised, placebo-controlled SUSTAIN clinical trial, which assessed 5mg / kg dose of the drug over 52 weeks.
According to results, Adakveo significantly reduced the median annual rate of VOCs to 1.63 compared to 2.98 with placebo, representing a decrease of 45%.
Novartis added that patients, irrespective of sickle cell disease genotype or hydroxyurea use, experienced reductions in VOCs frequency.
The drug also lowered the median annual rate of days hospitalised to four compared to 6.87 days in the placebo group. Results also showed that 36% of patients on Novartis' drug did not have a VOC versus 17% on placebo.
The company has also secured a positive opinion from the European Medicines Agency (EMA)'s Committee for Medicinal Products for Human Use (CHMP) for Mayzent (siponimod) to treat adults with secondary progressive multiple sclerosis (SPMS).