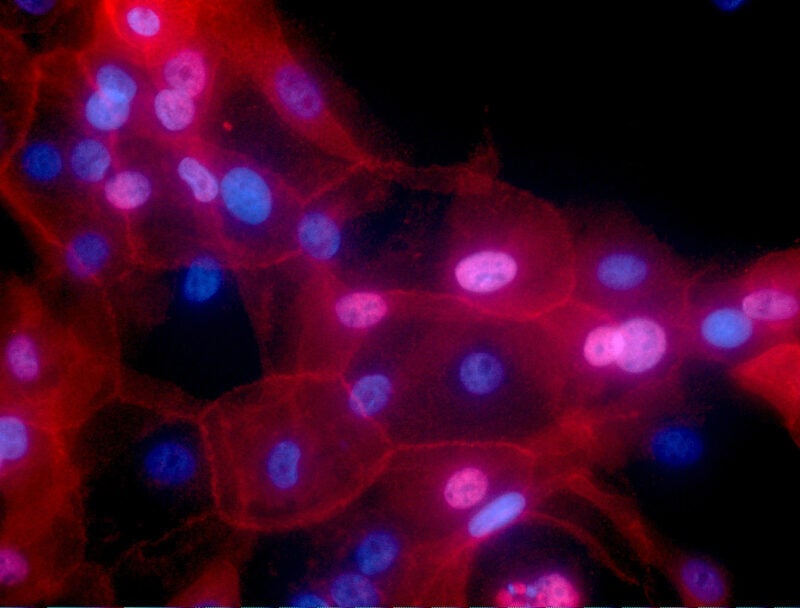 The US Food and Drug Administration (FDA) has granted Fast Track Designation for SQZ Biotechnologies' lead cell therapy candidate, SQZ-PBMC-HPV, for treating HPV16+ advanced or metastatic solid tumours.
An investigational candidate, SQZ-PBMC-HPV acts on the E6 and E7 oncoproteins.
The designation is intended to expedite the development and assessment of therapies for serious and life-threatening ailments with no other therapeutics or where the medicine in discovery could be better than what is offered currently.
According to prior data, the cell therapy was demonstrated to stimulate a radiographic, symptomatic and immune response when administered as a single agent in a patient with post-checkpoint HPV16+ solid tumour.
Currently, SQZ is enrolling subjects in the highest dose monotherapy arm and parallelly enrolling participants for combination treatment in its Phase I/II SQZ-PBMC-HPV-101 clinical trial.
This trial is assessing SQZ-PBMC-HPV as a single agent and along with other immuno-oncology agents to treat HPV16+ advanced or metastatic solid tumours.
In the trial, subjects who are positive for the human leukocyte antigen serotype HLA-A*02 will be enrolled.
Safety and tolerability will be included as the primary outcome measures in the monotherapy and combination phases of the study.
For the monotherapy and combination stages of the trial, antitumor activity will be analysed as the secondary outcome measure while manufacturing feasibility will be a secondary outcome measure for the monotherapy phase.
The trial's monotherapy phase comprises escalating dose cohorts with a dose-limiting toxicity (DLT) window of 28 days and is intended to detect a recommended Phase II dose. 
The planned combination phase will assess SQZ-PBMC-HPV plus checkpoint inhibitors with a DLT window of over 42 days.
SQZ Biotechnologies CEO and founder Armon Sharei said: "We are thrilled to receive FDA Fast Track Designation for our SQZ Antigen Presenting Cells product candidate.
"This designation adds to our exciting clinical data presented at ESMO-IO last year where we first demonstrated the potential of our Cell Squeeze technology to drive clinical benefit while maintaining favourable tolerability."
Cell & Gene Therapy coverage on Pharmaceutical Technology is supported by Cytiva.
Editorial content is independently produced and follows the highest standards of journalistic integrity. Topic sponsors are not involved in the creation of editorial content.