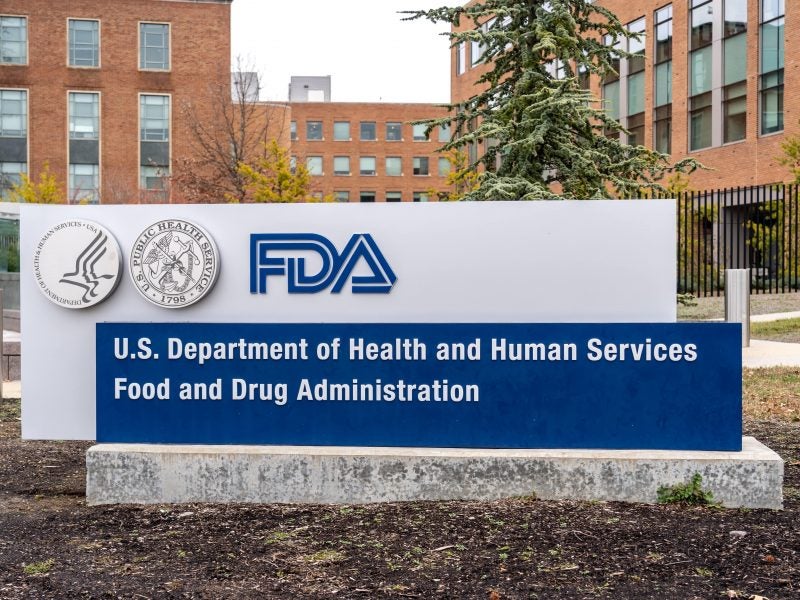 The US Food and Drug Administration (FDA) has requested that Eisai voluntarily withdraw its weight management drug Belviq (lorcaserin) from the US market. Eisai has "submitted a request to voluntarily withdraw" its drug from the country.
This follows a January review of safety clinical trial data, which showed that Belviq was associated with a possible increased risk of cancer in patients.
In a drug safety release, the FDA stated: "We are taking this action because we believe that the risks of lorcaserin outweigh its benefits based on our completed review of results from a randomized clinical trial assessing safety."
Belviq was approved in 2012 by the FDA for as an adjunct to lifestyle changes, such as a reduced calorie diet and increased physical activity, for chronic weight management in adults with a body mass index of 30 kg/m2 or greater, or 27kg/m2 or greater with at least one weight-related comorbidity, such as type 2 diabetes,.
An extended release version of Belviq, known as Belviq XR, was approved in 2016 for the same indication. Both formulations are involved in the FDA's request for a voluntary withdrawal.
When the drug was initially approved in 2012, the FDA required Eisai to conduct a randomised, double-blind, placebo-controlled clinical trial to evaluate the risk of heart related problems, however, in the cardiovascular (CV) outcomes trial CAMELLIA-TIMI61, "which was conducted in approximately 12,000 participants over five years, more patients taking lorcaserin were diagnosed with cancer, compared to patients taking placebo."
The results found that 462 of the lorcaserin group, which represents 7.7%, were diagnosed with cancer, compared to 423 or 7.1% of the placebo group. A range of cancers were reported, the FDA explains, but those that occurred more frequently in the lorcaserin trial arm were pancreatic, colorectal and lung cancer.
However, in the CAMELLIA-TIMI61 study, Belviq met its primary safety objective that the drug did not cause an increased incidence of major adverse CV events. Eisai's drug also caused significant improvements in a number of secondary endpoints, include blood pressure, blood glucose, and renal function. These CV results were published by Eisai in July 2018.
As a result of this voluntary withdrawal request, the FDA recommends that patients should stop taking lorcaserin and discuss alternative weight loss medicines and programmes with their healthcare professional.