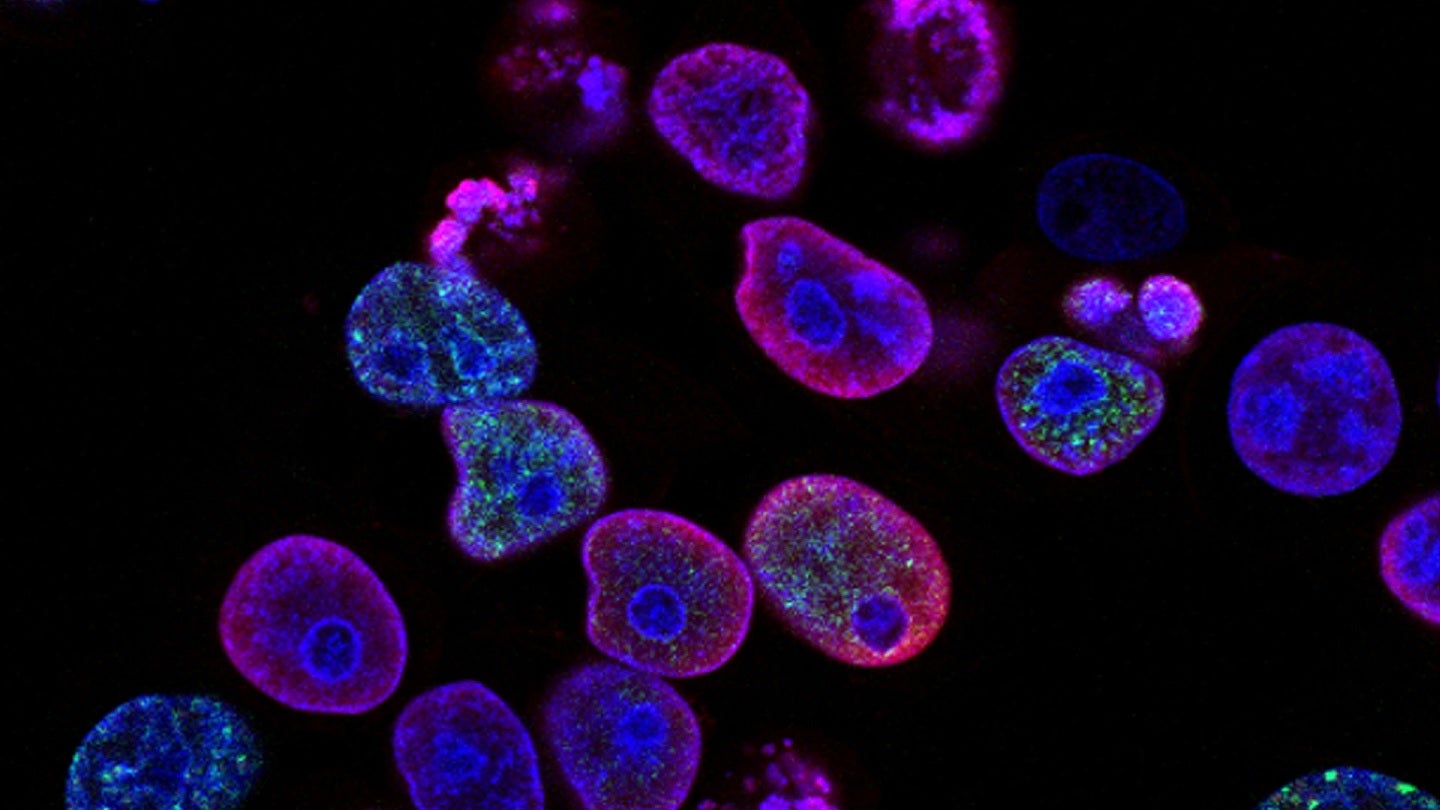 Fusion Pharmaceuticals (Fusion) has received clearance from the US Food and Drug Administration (FDA) for its investigational new drug (IND) applications for [225Ac]-FPI-2068 (FPI-2068) and corresponding imaging analogue [111In]-FPI-2107 (FPI-2107).
FPI-2068 is a bispecific targeted alpha therapy (TAT) being jointly developed by Fusion and AstraZeneca under a multi-asset collaboration agreement. The therapy will be assessed in a Phase I trial.
The therapy can deliver actinium-225 to solid tumours that express EGFR and cMET, both of which are validated targets co-expressed in many tumour types including non-small cell lung cancer, pancreatic ductal adenocarcinoma, colorectal cancer and head and neck squamous cell carcinoma.
Fusion Pharmaceuticals CEO John Valliant said: "The IND filing for FPI-2068 is an important milestone for Fusion as we advance this novel TAT, created by combining our radiopharmaceutical expertise, actinium supply and manufacturing infrastructure with AstraZeneca's bispecific antibody which preferentially binds to cancer cells that express both EGFR and cMET.
"FPI-2068, which we believe will be the first TAT for two validated targets to enter the clinic, was designed to provide enhanced tumour specificity resulting from the co-expression of the two targets when compared to individual monoclonal antibodies against each of these targets."
Fusion stated that FPI-2068 will become the first programme to enter clinical development under its collaboration agreement with AstraZeneca.
It will conduct the Phase I trial, while AstraZeneca will handle the subsequent clinical development of FPI-2068. The agreement requires the companies to share costs throughout the clinical development process.