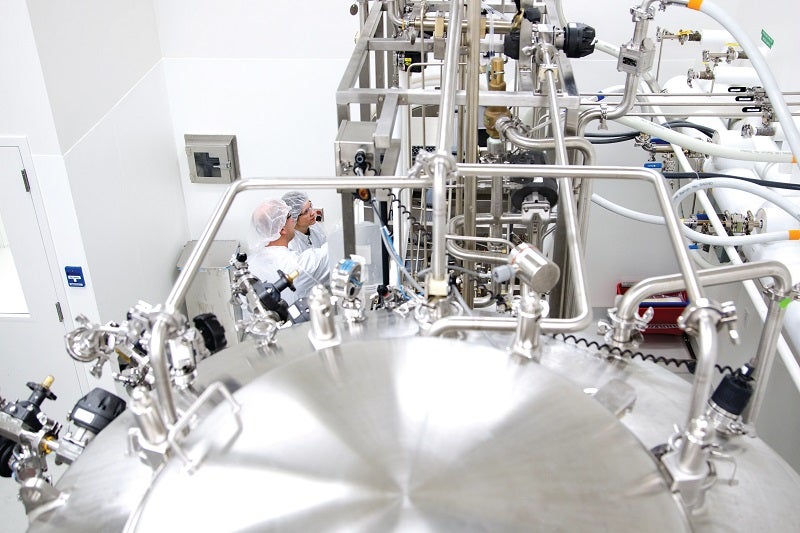 Genenta Science and AGC Biologics have signed a development and manufacturing service agreement (MSA).
Under the deal, AGC Biologics will be responsible for manufacturing the cell therapy lentivirus-based product for the ongoing clinical programmes of Genenta Science.
Genenta already had an existing MSA with Molecular Medicine's facility in Milan, which was acquired in 2020 by AGC Biologics.
Since 2016, the facility has been manufacturing lentiviral vectors (LVV) and drug product for the ongoing programmes of Genenta.
Genenta stated that the services offered under the existing deal are in addition to those offered under the agreement signed with AGC Biologics.
Genenta CEO Pierluigi Paracchi said: "The expansion of our existing relationship with AGC Biologics underscores the progress of our platform's clinical development.
"Based on results from Phase I of the ongoing Phase I/II clinical trial, we are scaling up the manufacturing process to be ready for Phase II of the trial.
"This investment in manufacturing represents a significant step forward based on our expectation that our treatment has the potential to impact the tumour micro-environment and break immune tolerance in solid tumours."
AGC Biologics is a global biopharmaceutical contract development and manufacturing organisation (CDMO).
It provides end-to-end global cell therapy and viral vector development, production, and quality/regulatory services.
AGC Biologics Milan general manager Luca Alberici said: "This is the next step in our partnership with Genenta, and we are proud to be supporting this innovative product and technology and helping It reach the next phase of trials.
"This collaboration highlights the strength of AGC Biologics' viral vector services, our scientific expertise and the decades of scientific GMP manufacturing knowledge we have here in Milan."
Cell & Gene Therapy coverage on Pharmaceutical Technology is supported by Cytiva.
Editorial content is independently produced and follows the highest standards of journalistic integrity. Topic sponsors are not involved in the creation of editorial content.