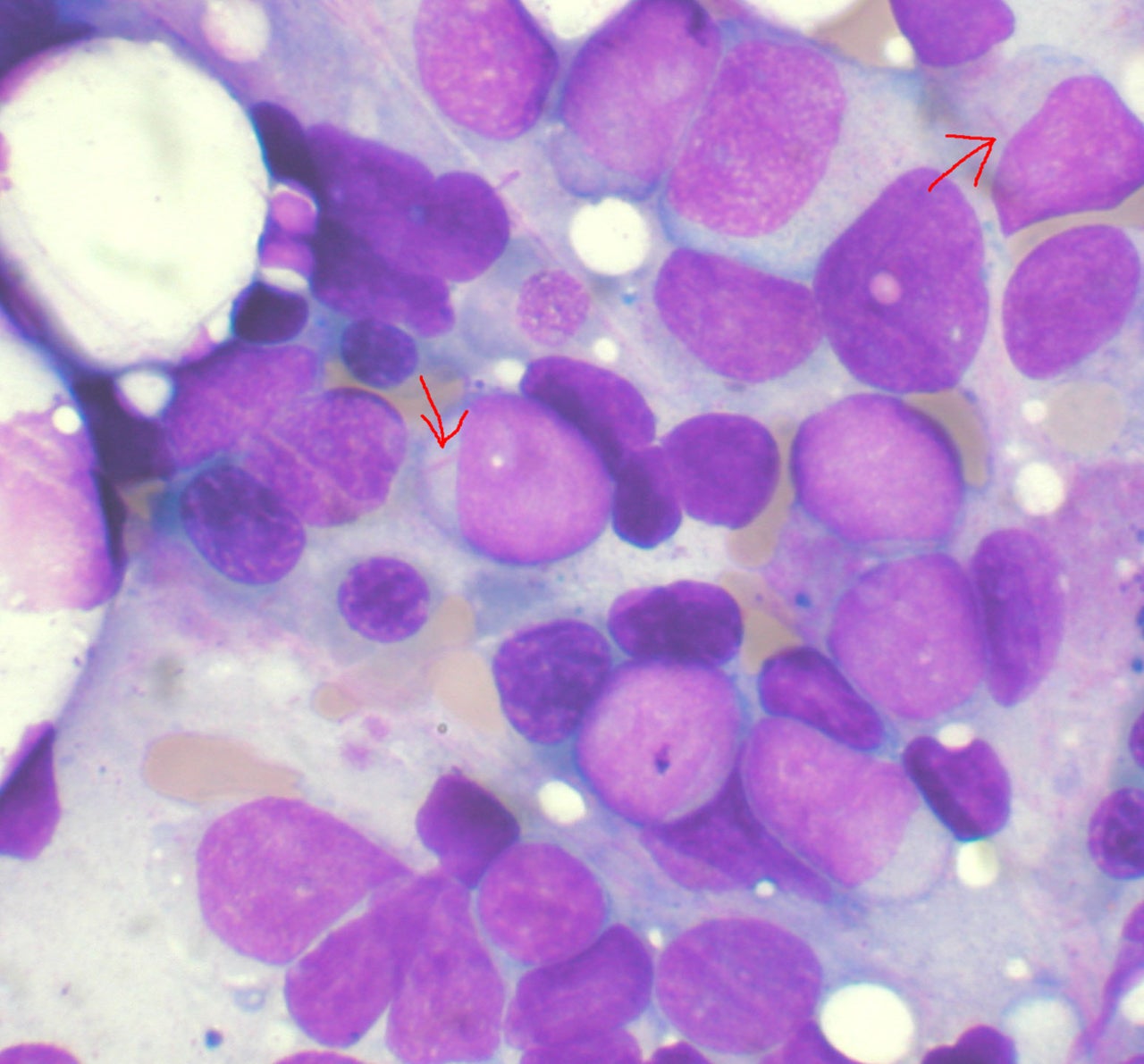 The US Food and Drug Administration (FDA) has granted full approval of Genentech and AbbVie's Venclexta (venetoclax) in combination with azacytidine / decitabine / low dose cytarabine (LDAC) to treat patients with acute myeloid leukaemia (AML).
The target group is patients aged 75 years or above with newly diagnosed AML or those with comorbidities that prevent the use of intensive induction chemotherapy.
Being developed jointly by AbbVie and Genentech, Venclexta selectively attaches and inhibits the B-cell lymphoma-2 (BCL-2) protein.
In some blood cancers and tumours, BCL-2 builds up and prevents cancer cells from undergoing their natural death or self-destruction process, known as apoptosis.
In November 2018, Venclexta received provisional approval for AML treatment under the FDA's accelerated approval programme.
The FDA granted the approval based on results from the Phase III VIALE-A and VIALE-C trials.
According to VIALE-A trial data, Venclexta plus azacitidine reduced death risk by 34% (overall survival; OS) as compared to azacitidine alone.
People treated with the combination had significantly higher rates of complete remission (CR) versus azacytidine at 37% and 18% respectively.
The combination also demonstrated higher rates of CR and CR with partial hematologic recovery (CR + CRh) versus azacytidine at 65% and 23% respectively.
Results of the VIALE-C trial showed that 27% of the patients treated with Venclexta plus LDAC achieved a CR as compared to 7.4% in the LDAC group.
The median OS for people treated with Venclexta plus LDAC versus LDAC alone was 7.2 and 4.1 months respectively.
The trial failed to demonstrate that the combination provided statistically significant improvement of OS.
Genentech chief medical officer and Global Product Development head Levi Garraway said: "Today's full approval is supported by the significant results that showed that Venclexta in combination with azacitidine extended overall survival for people with newly diagnosed acute myeloid leukaemia who cannot tolerate intensive induction chemotherapy."
The application for Venclexta's approval was reviewed under the FDA's new Real-Time Oncology Review (RTOR) pilot programme and Project Orbis initiative.