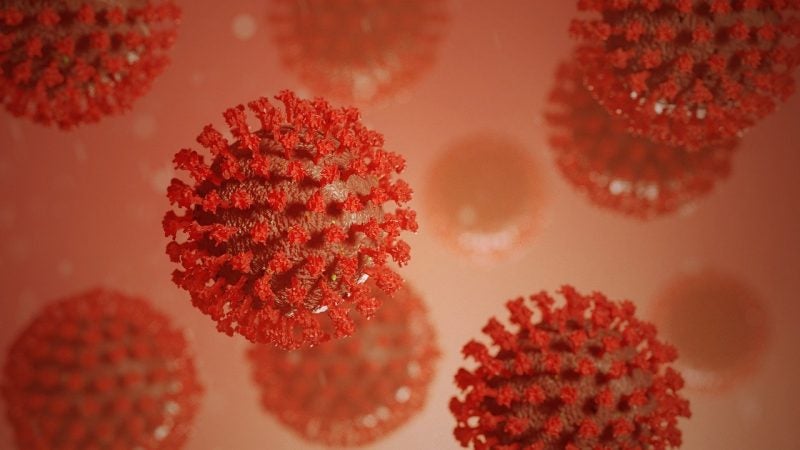 Biotechnology company GigaGen is working on a recombinant polyclonal antibody, recombinant anti-coronavirus 19 hyperimmune gammaglobulin (rCIG), as a Covid-19 treatment.
The therapy reproduces whole antibody repertoires of recovered patients, including antibodies that block further replication of the novel coronavirus.
GigaGen will formulate the antibody for intravenous administration to deliver passive immunity.
RCIG does not require a constant supply of plasma from recovered donors, on contrary to plasma-based polyclonal antibodies including convalescent serum therapies, noted GigaGen.
The company's single-cell technology allows capture and recreation of complete antibodies libraries from convalescent Covid-19 patients. These libraries can be directly translated into antibody therapies.
In addition, recombinant polyclonal antibodies come with a less contamination risk and batch to batch consistency.
Currently, the company is enrolling convalescent patients to donate blood for rCIG development.
It has partnered with Access Biologicals, which collects and produces plasma products, for rapid patient identification and sample collection.
GigaGen discussed the manufacturing method with the US Food and Drug Administration (FDA) and will hold further meetings to speed-up the development.
GigaGen co-founder and CEO David Johnson said: "At GigaGen, we are leveraging our expertise in recombinant immunoglobulin development to create rCIG, which has the potential to provide a cure for hospitalised Covid-19 patients and may also be used prophylactically to prevent disease development in high-risk individuals, such as health care workers, elderly or immunocompromised populations.
"We are working expeditiously to recruit Covid-19 recovered blood donors in the New Orleans and San Diego areas, which will help us further develop this drug. In parallel, we are expanding our manufacturing process to enable GMP production and scalability to expedite time to IND filing. Our goal is to reach the clinic in early 2021."
Previously, the company created recombinant polyclonal antibodies against various pathogens, including Zika, Haemophilus influenza b, influenza A and hepatitis B viruses.