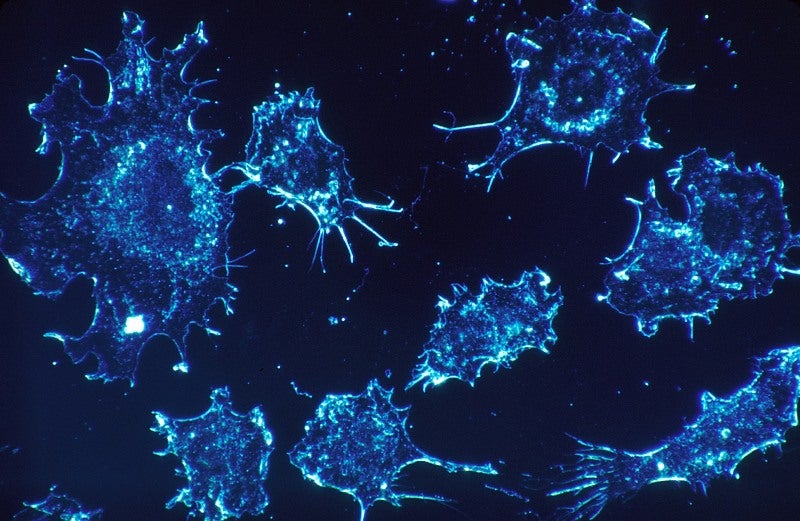 Research-based biopharmaceutical company Gilead Sciences has agreed to acquire clinical-stage immuno-oncology firm Forty Seven for $4.9bn.
Gilead will buy Forty Seven for $95.50 per share in cash in a transaction, expected to close in the second quarter of this year pending regulatory approvals and other customary closing conditions.
Forty Seven is engaged in the development of therapies targeting cancer immune evasion pathways and specific cell targeting approaches based on technology licensed from Stanford University in California, US.
The acquisition will strengthen Gilead's immuno-oncology research and development portfolio with the addition of Forty Seven's investigational lead product candidate, magrolimab.
Magrolimab is a monoclonal antibody against CD47 designed to interfere with recognition of CD47 by the SIRPα receptor on macrophages. It blocks the signal used by cancer cells to prevent ingestion by macrophages.
The antibody, used in more than 400 patients via clinical trials, is currently being assessed in several clinical studies in patients with myelodysplastic syndrome (MDS), acute myeloid leukaemia (AML), non-Hodgkin lymphoma, and solid tumours.
The US Food and Drug Administration granted magrolimab fast track designation to treat MDS and AML, and also relapsed or refractory diffuse large B-cell lymphoma (DLBCL) and follicular lymphoma, two forms of B-cell NHL.
Magrolimab has also orphan drug designation in Europe to treat AML, as well as in the US for the treatment of MDS and AML.
The deal is one of the largest agreements for Gilead since its $11.9bn acquisition of cancer drugmaker Kite Pharma in 2017.
Gilead Sciences chairman and CEO Daniel O'Day said: "Magrolimab complements our existing work in haematology, adding a non-cell therapy program that complements Kite's pipeline of cell therapies for haematological cancers.
"With a profile that lends itself to combination therapies, magrolimab could potentially have transformative benefits for a range of tumour types."
Forty Seven also has two investigational compounds that could shortly enter clinical tests, including the FSI-174 antibody combined with magrolimab.