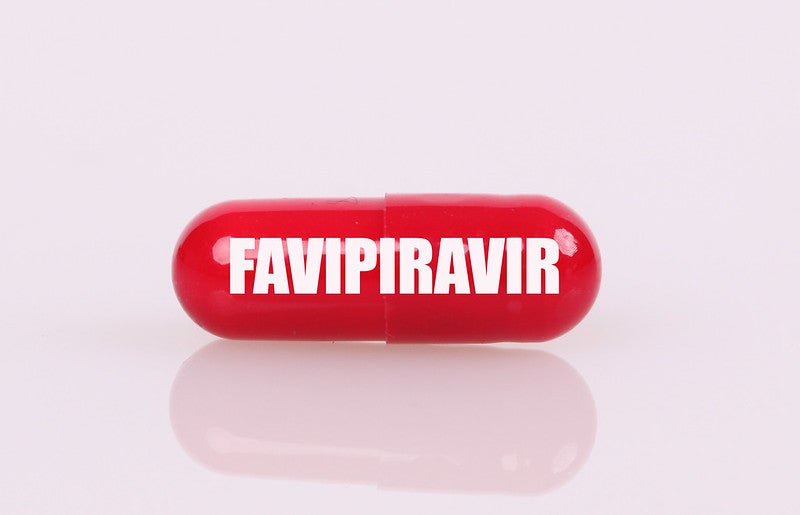 India-based Glenmark Pharmaceuticals has secured regulatory approval for the manufacturing and marketing of antiviral drug Favipiravir under the brand name FabiFlu to treat mild to moderate Covid-19.
The approval, granted under an accelerated process, marks the first authorisation for oral Favipiravir in India for this indication.
Since 2014, Favipiravir holds approval in Japan to treat new or re-emerging influenza virus infections. In cells, the drug is converted into an active phosphoribosylated form (favipiravir-RTP), which is identified by viral RNA polymerase as a substrate, in turn blocking RNA polymerase activity.
Glenmark developed the active pharmaceutical ingredient (API) and the formulation for the drug in-house. The company then applied for and obtained regulatory approval to assess the drug in Phase III trials for mild to moderate Covid-19.
According to the company, Favipiravir demonstrated promising clinical evidence, with positive results in mild to moderate Covid-19 cases. Clinical improvement was observed in age groups of 20 to >90 years.
The drug is said to provide rapid decrease in viral load within four days, along with quicker symptomatic and radiological improvement. Favipiravir demonstrated up to 88% of clinical improvement in patients with mild to moderate Covid-19.
Glenmark said that mild to moderate Covid-19 patients with co-morbid conditions such as diabetes and heart disease can also use the drug.
Glenmark Pharmaceuticals chairman and managing director Glenn Saldanha said: "FabiFlu has demonstrated an encouraging response in mild to moderate Covid-19 patients during clinical trials. Moreover, it is orally administered, and so it serves as a more convenient treatment option over other intravenously administered medications.
"Glenmark will work closely with the government and medical community to make FabiFlu quickly accessible to patients across the country."
The drug will be available for prescription use at INR103 ($1.35) per tablet.
Last month, Glenmark launched a Phase III trial to assess Favipiravir in combination with antiviral drug Umifenovir for the treatment of Covid-19 in India.