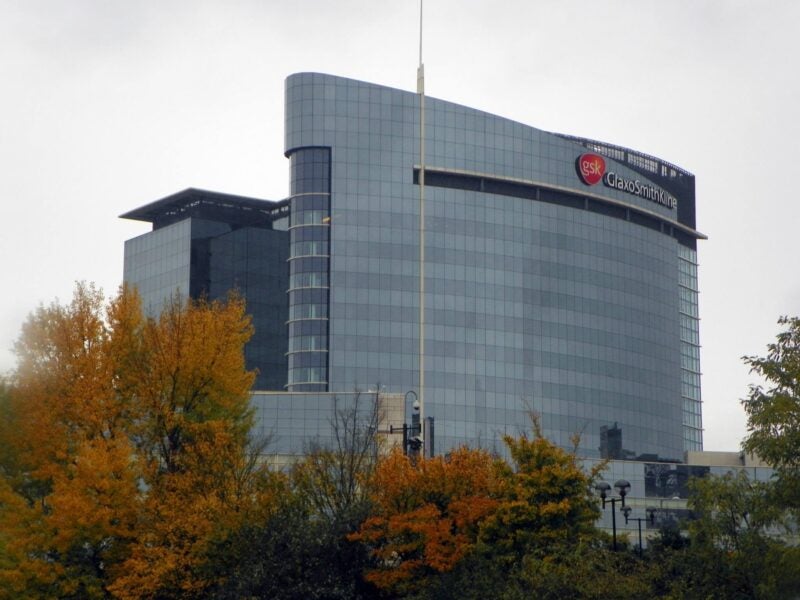 GlaxoSmithKline (GSK) has completed the acquisition of all outstanding shares of US-based Sierra Oncology in a deal totalling $1.9bn (£1.6bn), in cash.
In April this year, GSK entered an agreement for the acquisition of Sierra Oncology for $55 per share.
The conclusion of the deal comes after the shareholders of Sierra Oncology approved the takeover on 29 June this year.
Sierra develops targeted treatments for rare kinds of cancer.
With the takeover, GSK also acquired Sierra's momelotinib, a late-stage therapy. It has a dual mechanism of action to address crucial unmet medical needs of myelofibrosis patients with anaemia.
Momelotinib has inhibitory properties along three vital signalling pathways, which may aid in providing beneficial treatment effects on anaemia and lower dependence on transfusion while treating of symptoms myelofibrosis and splenic response.
Furthermore, GSK noted that momelotinib complements its Blenrep (belantamab mafodotin).
The launch of momelotinib in the US is scheduled for next year. It could potentially support expanding the specialty medicines business of GSK on obtaining approval.
In June this year, Sierra filed a New Drug Application for momelotinib with the US Food and Drug Administration while GSK plans to seek regulatory approval in Europe in the second half of this year.
The latest takeover is based on GSK's capabilities in haematology and is in line with its plans to establish a robust portfolio of specialty therapies and vaccines.
GSK chief commercial officer Luke Miels said: "This acquisition expands our innovative oncology portfolio, demonstrating our commitment to improving patient outcomes and creating value for shareholders.
"We now have a late-stage differentiated molecule in momelotinib, which could potentially address a significant unmet need in myelofibrosis patients with anaemia."