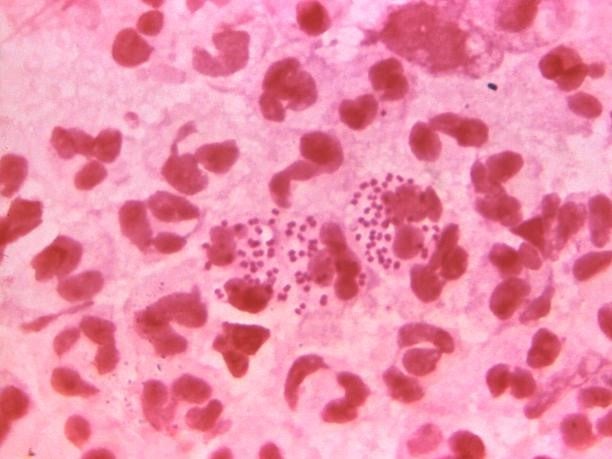 As a result of recent, positive Phase II results, GlaxoSmithKline (GSK) has initiated a Phase III trial of first-in-class antibiotic gepotidacin in patients with urogenital gonorrhoea.
The EAGLE-1 study will compare GSK's novel antibiotic with the standard of care for this sexually transmitted infection – ceftriaxone combined with azithromycin – in 600 patients. The primary endpoint will be culture-confirmed bacterial eradication of Neisseria gonorrhoea (NG) bacteria from the urogenital site.
In another Phase III trial in GKS's gepotidacin clinical development programme, the antibiotic will be studied in patients with uncomplicated urinary tract infections. The drug will be compared to nitrofurantoin and approximately 1,200 patients will be recruited for the EAGLE-2 study.
Both urogenital gonorrhoea and urinary tract infections have been designated as antibiotic resistant threats by the US Centres for Disease Control and Prevention.
Results from the Phase III clinical development programme are expected to be published in 2021. GSK has been supported in its continued work against antibiotic resistance by the US Government's Biomedical Advanced Research and Development Authority and Defence Threat Reduction Agency.
GSK president of R&D and chief scientific officer Dr Hal Barron said: "Given the increasing rate of antibiotic drug resistance, and gepotidacin's unique mechanism of action, we believe this drug has the potential to transform the treatment landscape for patients with uncomplicated urinary tract infection and urogenital gonorrhoea who currently have limited therapeutic options."
In one Phase II study of patients with urogenital gonorrhoea, a single dose of gepotidacin was at least 95% effective in eradicating NG  bacteria in adults. Similar results were found in another Phase II study of patients with acute bacterial skin and skin structure infections; the trial met its success criteria for efficacy and safety.
Gepotidacin is a triazaacenaphthylene topoisomerase inhibitor, developed by GSK in 2007. It has a dual targeting mechanism of two enzymes: DNA gyrase and topoisomerase type II, which are responsible for bacterial replication. It is believed that this mechanism of action helps gepotidacin to effectively target antibiotic resistant pathogens.