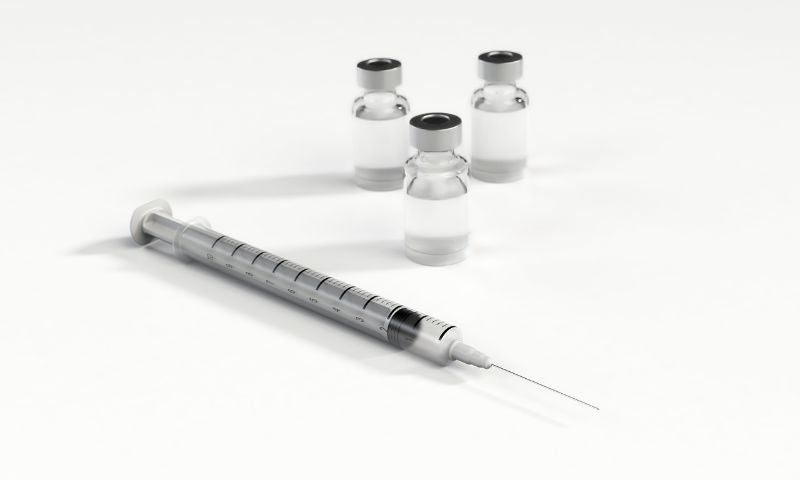 Danish biotechnology firm Bavarian Nordic has signed an agreement to buy two commercial travel vaccines, Rabipur / RabAvert and Encepur, from GlaxoSmithKline (GSK) for an upfront payment of around €301m ($336m).
The agreement covers manufacturing and worldwide rights to the vaccines but does not include the transfer of employees or manufacturing facilities.
Rabipur is indicated to prevent rabies in persons bitten by suspect animals and non-immune individuals at risk of the disease, while Encepur is for active immunisation against tick-borne encephalitis.
Together, the vaccines recorded annual sales of about €175m.
GSK acquired the vaccines from Novartis in 2015. The divestiture is in line with GSK's strategy to simplify its vaccines business supply chain and reinvest in growth assets.
GSK global vaccines president Roger Connor said: "This agreement with Bavarian Nordic will enable us to commit greater resources to our key growth assets and to our R&D pipeline, while also ensuring the continued supply of these important and successful vaccines."
A technology similar to Bavarian Nordic's egg-based technology is used to manufacture Rabipur and Encepur. The products are expected to complement the company's infectious disease portfolio, which includes smallpox and monkeypox vaccine called Jynneos.
Bavarian Nordic president and CEO Paul Chaplin said: "The addition of these two established and proven commercial products, together with Jynneos has created a leading infectious disease franchise that will drive sustained profits and growth in the years ahead, supporting future product launches or product acquisitions."
The terms of the deal also include milestone payments of €495m, along with sales proceeds for a total consideration of €955m, as well as a €25m payment based on future sales of the vaccines.
Milestones are contingent on technology and marketing authorisation transfers and the fulfilment of supply contracts by GSK until the Danish firm receives regulatory approval for manufacturing.
GSK will continue to produce the vaccines at its Marburg site in Germany until manufacturing has moved to Bavarian Nordic.
The technology transfer is set to take place in stages from the first quarter of next year to 2025.
Subject to Bavarian Nordic shareholders and anti-trust approvals, the acquisition is set to complete by the end of the year.