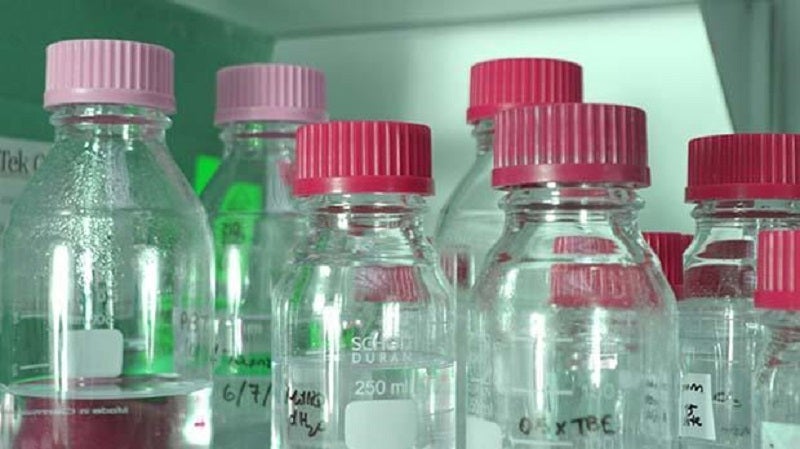 Biotechnology company Hummingbird Bioscience and Cancer Research UK have collaborated to develop the former's anti-HER3 clinical grade antibody drug, HMBD-001 to treat people with HER3 driven cancer.
Under the partnership terms, Cancer Research UK's Centre for Drug Development will fund the programme and manufacture the antibody.
It will also conduct a Phase I acceleration clinical trial to evaluate the safety, toxicity and efficacy of HMBD-001.
The trial will take place through the Experimental Cancer Medicine Centres (ECMC) network, funded by Cancer Research UK and the UK's four Health Departments.
The rights to further advance the HMBD-001 programme will remain with Hummingbird. Upon completion of the trial, the company will have the option to acquire the rights to the trial results to support further development of the antibody.
Cancer Research UK will have the right to take the programme forward if Hummingbird does not exercise its option.
HMBD-001 was discovered by Hummingbird using its Rational Antibody Discovery Platform. It targets the HER3 receptor, which turns on a strong signal that causes growth and division of cancer cells upon activation, through binding to other cancer-associated proteins.
The antibody binds to the most critical region involved in HER3 activation and could be used in the treatment of multiple cancers. It can also be effective against drug-resistant cancers if proved successful.
Hummingbird Bioscience chief scientific officer Dr Jerome Boyd-Kirkup said: "As an emerging drug discovery company, the funding and management support that Cancer Research UK will provide allows us to progress a potentially transformative new cancer therapy into patients as quickly and as safely as possible.
"This support also allows Hummingbird to focus on developing more desperately needed drugs against new targets using our Rational Antibody Discovery Platform."
Hummingbird's drug HMBD-001 is capable of blocking all mechanisms through which HER3 can be activated, thereby overcoming an intrinsic mechanism that has prevented previous HER3 therapeutics from working properly.
A process called heterodimerisation enables the activation of the HER3 receptor. During this process, HER3 combines with other proteins that also link to cancer growth, EGFR or HER2.
HMBD-001 can also block HER3 activation in both the presence and absence of the ligand, NRG1.