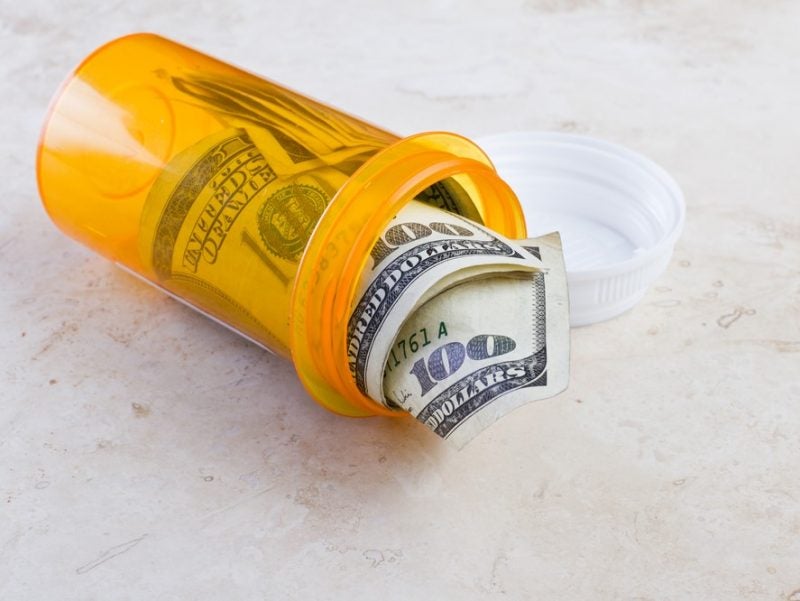 A report by the Institute of Clinical and Economic Review (ICER) has determined that seven of the nine top-selling drugs in the US had limited new clinical evidence of greater patient benefit to justify the significant price hikes these therapies underwent in 2017 and 2018.
The seven drugs in question are AbbVie's Humira, Genentech's Rituxan, Pfizer's Lyrica, Gilead's Truvada, Amgen's Neulasta, Eli Lilly's Cialis and Biogen's Tecfidera.
The worst offender was tumour necrosis factor-targeting Humira, which had the greatest single impact on increased US drug spending between the beginning of 2017 and the end of 2018.
Humira contributed $1.86bn more to US drug spending than if the price had not increased; the total net increase in US drug spending for the nine drugs was $5.1bn. Its list price increased by 19%, while its net price rose by almost 16% after accounting for rebates and discounts.
Pfizer's Lyrica and Eli Lilly's Cialis saw the highest list and net price increase during the two-year period; 28.3% and 22.2% respectively for Lyrica and 26.2% and 32.5% respectively for Cialis.
The two drugs that were deemed to have new clinical data suggesting additional patient benefit were Celgene's Revlimid and Gilead's Genovya. However, the ICER noted its "determination that new evidence exists for these two treatments should not be interpreted to mean that the new evidence justifies the level of price increase; a full cost-effectiveness assessment was not conducted" in a statement.
ICER chief medical officer David Rind commented: "The norm in the US has been for most pharmaceutical manufacturers to increase prices year after year — even accounting for the discounts they give insurers, and even for drugs that already sit at the top of the chart of spending for drugs in the US.
"The goal of ICER's new Unsupported Price Increases (UPI) report is to provide the public and policymakers an explicit and independent approach to determine whether price increases could potentially be supported by new clinical evidence.
"If new evidence emerges that shows a treatment may be more beneficial than what was previously understood, perhaps that new evidence could warrant some level of price increase.
"For seven of the nine drugs we reviewed, however, we found that the price increases lacked justification in new evidence."
The nine top-selling drugs in the US were determined from a list of the top 100 drugs based on SSR Health's data. Originally ten were chosen, with another – Revlimid – added following public nomination, but two were excluded because the pricing data was deemed unreliable by ICER.