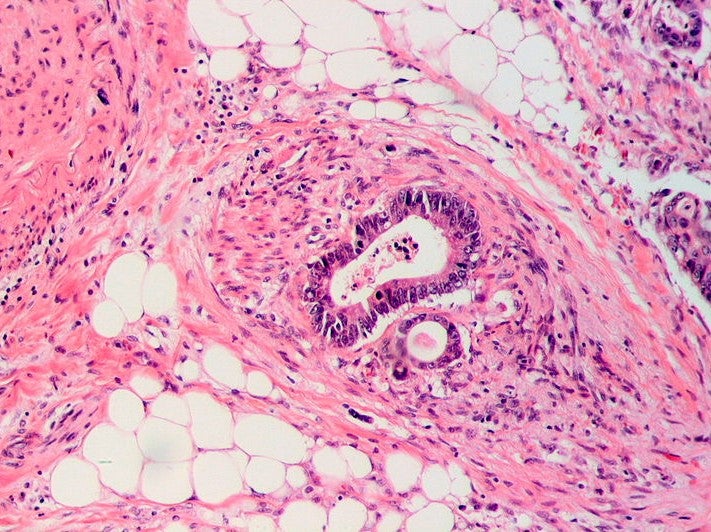 Scientists from the Institute of Cancer Research (ICR ), London, have discovered how bowel cancer cells become resistant to targeted drugs, as well as finding that a triple combination therapy can block resistance emerging.
The ICR team examined the effect of two molecularly targeted cancer drugs, cobimetinib and pictilisib, in 47 bowel cancer lines. They found that there was a good response to the drugs, but after eight to ten weeks the cells began to develop resistance.
However, when they added a third drug, navitoclax, cancer cells could not develop resistance. This is because navitoclax inhibits BCL-2 molecules, which the researchers found to be crucial to the survival of cancer cells.
The team noted that this approach could also be effective in other tumour types.
The next stage will be to assess the efficacy of the cobimetinib-pictilisib-navitoclax therapy in animal studies and monitor the tolerability of using the three drugs simultaneously.
The results from the study were published in Nature's Oncogene journal.
ICR senior researcher in signal transduction and molecular pharmacology and study author Dr Paul Clarke said: "Our study shows the potential to use multiple targeted drugs together to overcome drug resistance in cancer, just as occurs in other diseases like HIV."
Vertex has recently shown that triple combination therapies are more effective than double combinations in cystic fibrosis.
Clarke continued: "We have shown that a three-pronged attack can be effective against bowel cancer cells by blocking off their various escape routes from treatment.
"The research is still at a fairly early stage, but in principle combinations of targeted drugs could be similarly effective against many other cancer types."
Cancer Research UK, which funded the study, chief clinician Professor Charles Swanton said: "These early data in cell lines suggest that taking advantage of existing drugs and combining them might help to prevent cancer drug resistance.
"Further research in the lab and eventually clinical trials will help us find out if this is safe and effective for people with colorectal cancer."