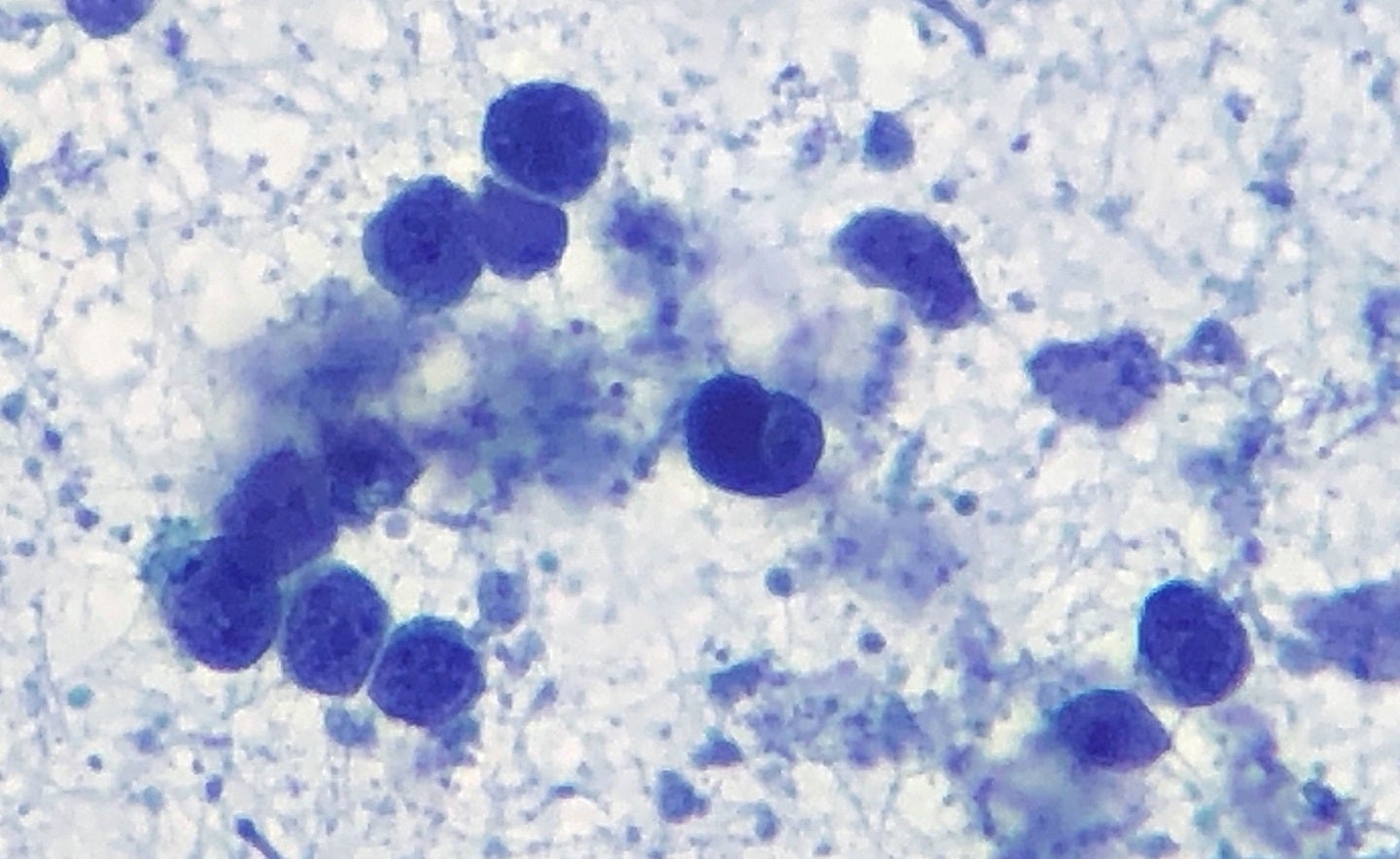 ImmPACT Bio has received fast track designation (FTD) from the US Food and Drug Administration (FDA) for IMPT-314 to treat relapsed or refractory (R/R) aggressive B-cell lymphoma.
IMPT-314 is indicated to treat B-cell mediated malignancies, including R/R aggressive B-cell lymphoma, high-grade B cell lymphoma (HGBCL), diffuse large B-cell lymphoma (DLBCL) not otherwise specified (NOS) and primary mediastinal B-cell lymphoma.
It will also be used for the treatment of DLBCL arising from follicular lymphoma, following two or more lines of systemic therapy.
ImmPACT Bio president and CEO Sumant Ramachandra stated: "Fast track designation from the FDA underscores the serious unmet medical need in patients with aggressive B cell lymphomas and reinforces the differentiated therapeutic promise of IMPT-314.
"Relapsed or refractory B cell lymphomas are aggressive malignancies that despite the availability of multiple treatment options are limited by high rates of relapse, low survival rates or serious toxicity.
"IMPT-314 was specifically designed to target two prevalent B cell antigens, CD19 and CD20, to prolong durability and help overcome treatment resistance arising from antigen escape."
The company stated that IMPT-314, a potential first-in-class CD19/CD20 CAR T therapy, was evaluated in an investigator-led Phase I trial in R/R non-Hodgkin lymphoma patients.
The findings showed that the participants treated with IMPT-314 had an objective response rate of 91%, including a durable complete response rate of 73%.
ImmPACT Bio intends to assess the bispecific CD19/CD20 CAR T therapy in a Phase I/II clinical trial to treat aggressive B-cell lymphoma, including DLBCL, with first participant dosing anticipated in the second quarter of 2023.
It expects to obtain the initial Phase I data in the second half of the year.
Cell & Gene Therapy coverage on Pharmaceutical Technology is supported by Cytiva.
Editorial content is independently produced and follows the highest standards of journalistic integrity. Topic sponsors are not involved in the creation of editorial content.