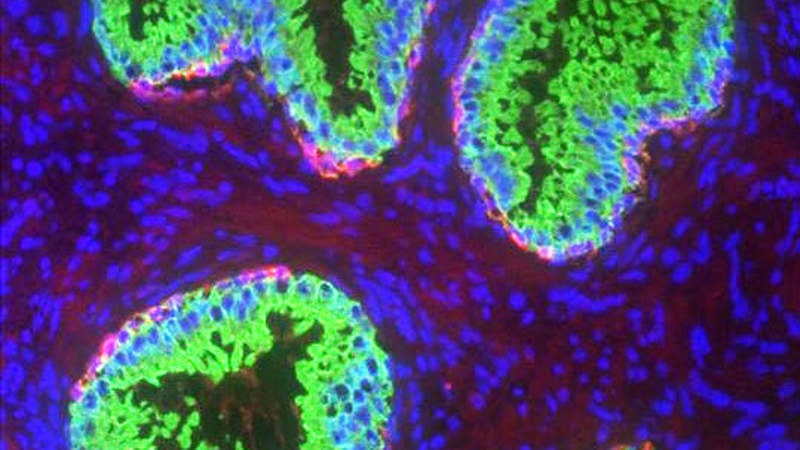 A new study has found that immunotherapy can potentially be an effective treatment for patients with aggressive prostate cancer.
The study was carried out by researchers from The Institute of Cancer Research, London (ICR) in alliance with the Dana-Farber Cancer Institute in the US.
Conducted to analyse the high mortality of some patients with advanced prostate cancer, the study found error-prone and unstable DNA of tumours to be responsible.
The team also observed that such unstable tumours are more likely to trigger an immune response, thereby indicating immunotherapy as a possible treatment option.
During the study, the researchers examined 127 tumour biopsies obtained from 124 patients. They also analysed genomic information acquired from additional 254 patients by the Prostate Cancer Foundation and Stand Up to Cancer team.
The data showed that 8.1% of advanced prostate cancer patients had evidence of mismatch repair mutations in their tumours.
"This new study provides a way to pick out those men with prostate cancer who have the most aggressive, unstable disease and the worst survival – but who conversely might be the best responders to immunotherap."
Men with these tumours are reported to have survived 3.8 years from start of therapy, compared to seven years in cases without any detectable mismatch repair mutations.
Furthermore, mutated tumours had high levels of PD-L1, making them ideal target for checkpoint inhibitor immunotherapy.
The ICR and Royal Marsden have already commenced clinical trials to evaluate the effectiveness of checkpoint inhibitor immunotherapies in this patient population.
In addition, the researchers are working towards developing medical tests to detect patients with mismatch repair mutations in tumours.
ICR chief executive Paul Workman said: "Immunotherapy is an unusual treatment working best in cancers that have a lot of mutations. Prostate cancers normally tend to have fewer mutations than other cancer types, which may be why immunotherapy has so far only been successful in a small minority of patients.
"This new study is exciting in providing a way to pick out those men with prostate cancer who have the most aggressive, unstable disease and the worst survival – but who conversely might be the best responders to immunotherapy."