Australian biotechnology company Immutep has signed an agreement with Merck and Pfizer to partner in a Phase I clinical trial of a drug intended to treat cancer.
Free Case Study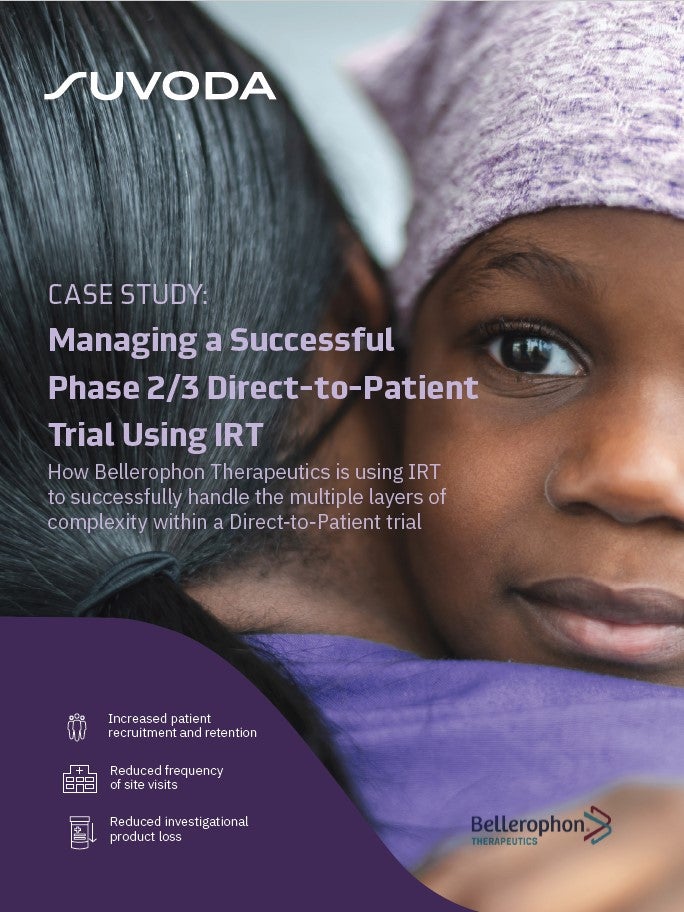 Direct-to-Patient Trials: How IRT Plays an Important Role in Bellerophon's Direct-to-Patient Trials
As the industry strengthens its focus on patient centricity, Direct-to-Patient clinical trials have emerged as a popular trial design that have the potential to increase patient recruitment and retention. IRT plays a crucial role in the success of a Direct-to-Patient trial. Because drug supplies are being managed and shipped from distribution facilities directly to patients' homes, a sponsor must have a high-quality system in place to accurately track the chain of custody, ensure patient-blinding and handle other logistical challenges. What You Will Learn Benefits and challenges associated with the Direct-to-Patient model Bellerophon's top considerations when implementing this trial design How IRT can equip study teams to successfully track chain of custody, ensure patient blinding, and handle logistical challenges
by Suvoda
The scope of the collaboration includes evaluation of the combination of Immutep's lead immunotherapy product candidate eftilagimod alpha (efti or IMP321) with avelumab, a human anti-PD-L1 antibody, in patients with advanced solid malignancies.
Merck and Pfizer formed a strategic alliance to co-develop and co-commercialise avelumab in November 2014.
Avelumab is currently undergoing evaluation in the JAVELIN clinical development programme, which comprises at least 30 clinical programmes, including seven Phase III trials.
"We are eager to assess the opportunity of combining eftilagimod alpha with avelumab to improve patient outcomes."
Immutep CEO Marc Voigt said: "We feel that this new collaboration, with these industry leaders, further supports our hypothesis that there is a potentially meaningful therapeutic benefit in combining eftilagimod alpha with a checkpoint inhibitor in the treatment of cancer.
"We look forward to the initiation of this clinical trial, planned for later this year, and the prospects of further clinical investigations."
The planned clinical evaluation is intended to evaluate the safety, tolerability and recommended Phase II dose of the combination of efti with avelumab.
According to Immutep, the trial will focus on the evaluation of the clinical benefits of releasing the brakes and pushing the accelerator of the body's immune system at two different positions in the cancer immunity cycle.
Sponsored by the Institute of Clinical Cancer Research, Krankenhaus Nordwest in Frankfurt, Germany (IKF), the clinical trial will be conducted under the supervision of professor Dr Salah-Eddin Al-Batran.
Merck biopharma business Global Clinical Development head Alise Reicin said: "This novel combination regimen adds to our clinical development programme to further evaluate the potential in different challenging cancers.
"We are eager to assess the opportunity of combining eftilagimod alpha with avelumab to improve patient outcomes."
Founded in 2001, Immutep is primarily focused on the field of cancer immunotherapy.
Free Case Study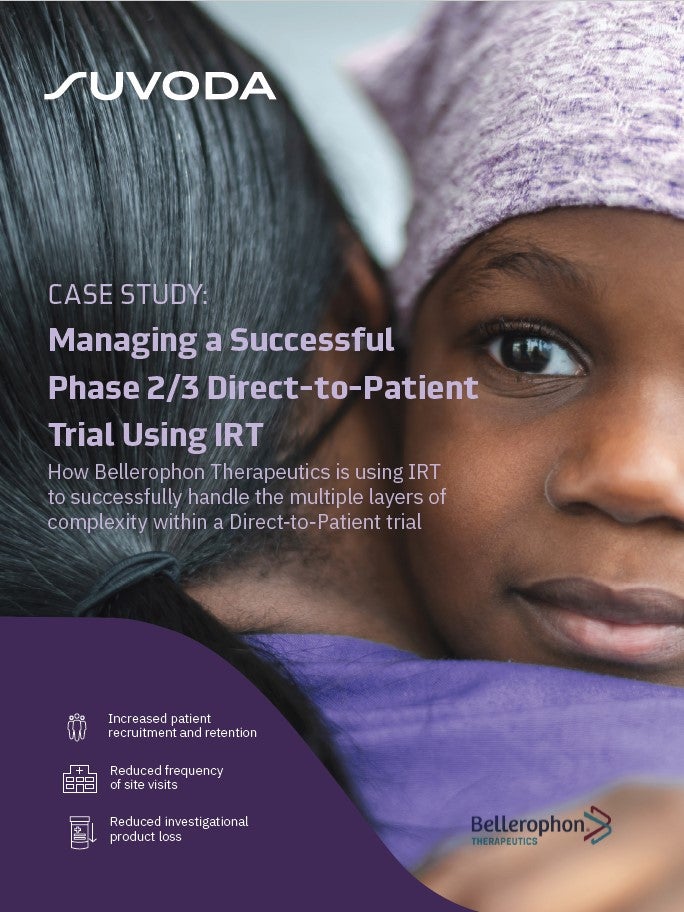 Direct-to-Patient Trials: How IRT Plays an Important Role in Bellerophon's Direct-to-Patient Trials
As the industry strengthens its focus on patient centricity, Direct-to-Patient clinical trials have emerged as a popular trial design that have the potential to increase patient recruitment and retention. IRT plays a crucial role in the success of a Direct-to-Patient trial. Because drug supplies are being managed and shipped from distribution facilities directly to patients' homes, a sponsor must have a high-quality system in place to accurately track the chain of custody, ensure patient-blinding and handle other logistical challenges. What You Will Learn Benefits and challenges associated with the Direct-to-Patient model Bellerophon's top considerations when implementing this trial design How IRT can equip study teams to successfully track chain of custody, ensure patient blinding, and handle logistical challenges
by Suvoda