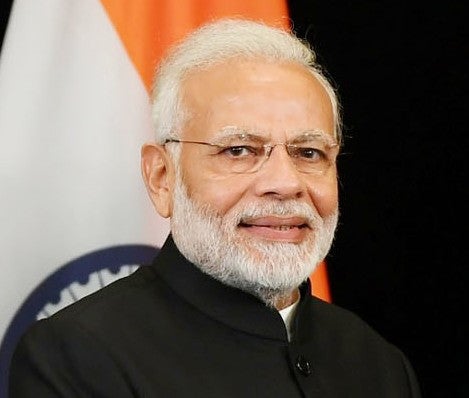 Indian Prime Minister Narendra Modi has urged people to opt for a self-imposed citizen curfew on 22 March (Sunday) from 7am to 9pm, in a preparatory move to fight the pandemic coronavirus Covid-19 in the country.
In his address to the nation, the prime minister urged people not to step out of their houses during the curfew, stating: "The citizen curfew will go towards proving our self-restraint and help us in future situations."
The government has decided to set up a task force under Finance Minister to ensure all measures are undertaken to cut down economic difficulties by making timely interventions to cater to all economic sections of the society.
The world is witnessing a severe crisis, something that was not seen during the two World Wars, and although most crises are currently restricted to a few countries or regions, this crisis impacts all, the prime minister added.
The last few days has seen the citizens of this country behaving as if nothing has happened and all is fine. However, such an impression is not appropriate, and every citizen has to stay alert and be healthy.
The Government of India is keeping a close eye on this situation and the track record of the spread of coronavirus.
Prime Minister also urged citizens to follow social distancing as an effective way of containing the spread of the virus. Given that there is no cure or vaccine yet, social distancing is currently the best practice.
Senior citizens have been urged to stay away from gatherings and public places as they are vulnerable to coronavirus.
The prime minister also appealed to citizens to try avoid visiting hospitals for routine check-ups and rather call on their doctors over the phone for a consultation so that the healthcare system is not overloaded.
He also told citizens not to panic and begin hoarding groceries as the supply of all these items will not be disrupted.
The prime minister added: "This crisis is so big and global that all Indians need to combat the situation with resolve. Saving ourselves from COVID-19 needs to be the primary priority in our lives. The human race and Indians need to win this fight."