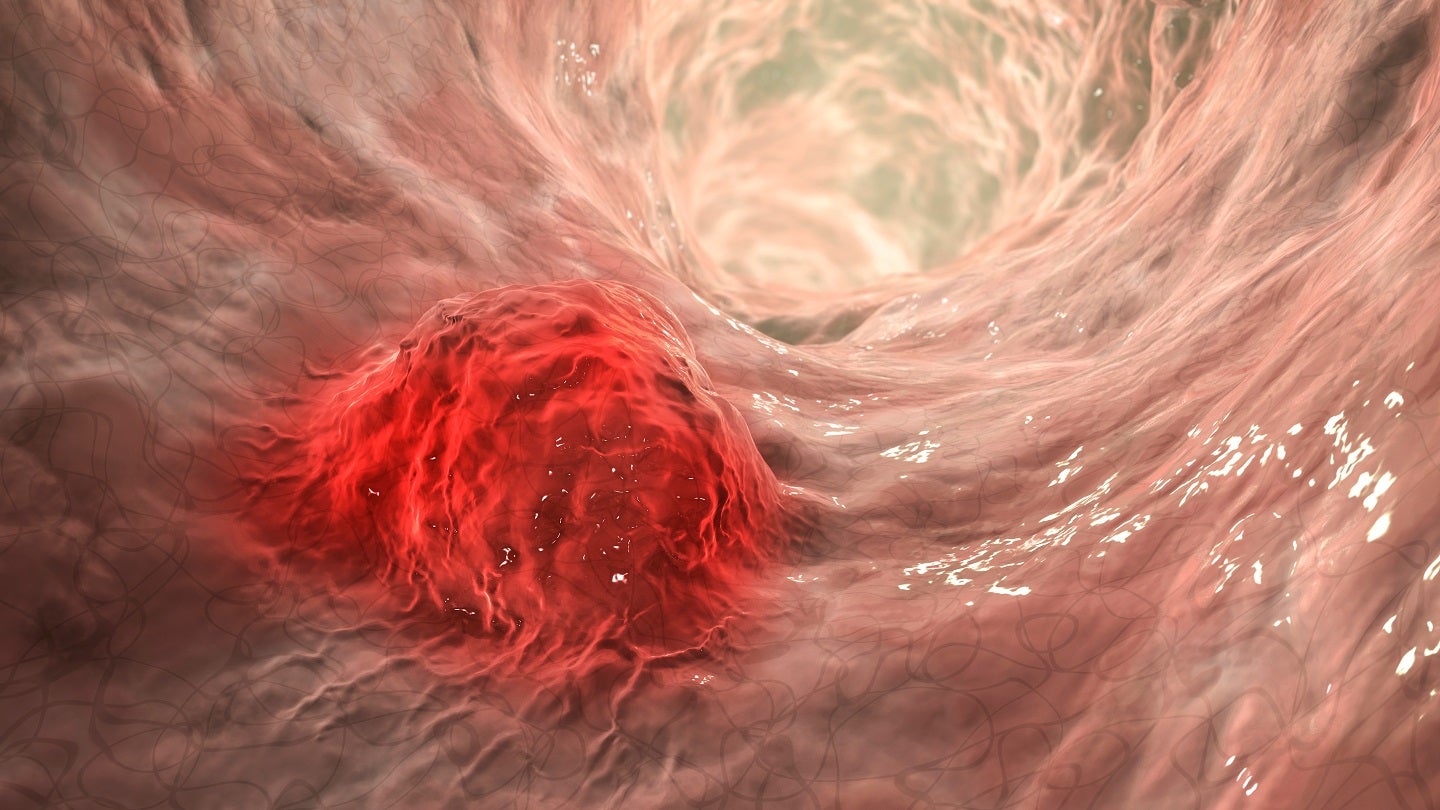 Innovent Biologics has secured breakthrough therapy designation (BTD) for IBI351 (GFH925) from the Center for Drug Evaluation (CDE) of China's National Medical Products Administration (NMPA) to treat previously treated advanced colorectal carcinoma (CRC) patients with the KRASG12C mutation.
GFH925 is a new, orally active, potent KRASG12C inhibitor discovered by GenFleet Therapeutics.
It targets the GTP/GDP exchange, an essential step in pathway activation, by modifying the KRASG12C protein's cysteine residue covalently and irreversibly.
The therapy is the first KRASG12C inhibitor to receive BTD from NMPA to treat advanced CRC.
The regulatory opinion was based on data obtained from an ongoing Phase I/II clinical trial and an ongoing Phase Ib/III trial. IBI351 monotherapy's favourable safety, tolerability and promising antitumour activity have been observed in both of these.
In January 2023, NMPA also granted BTD for IBI351 to treat advanced non-small cell lung cancer (NSCLC) patients with KRASG12C mutation who have previously received at least one systemic therapy.
Innovent senior vice-president Dr Hui Zhou stated: "We are glad to see the NMPA grant another breakthrough therapy designation based on the preliminary results of IBI351 monotherapy in advanced colorectal carcinoma.
"The prognosis of advanced colorectal carcinoma patients with KRASG12C mutation is worse than KRAS wild-type patients, with limited therapeutic options. There are no approved drugs targeting KRASG12C available on the market in China at present.
"The preliminary data on IBI351 monotherapy has shown outstanding efficacy and favourable safety in previously treated advanced colorectal carcinoma.
"We look forward to obtaining more data from the ongoing clinical trials, and further validating the clinical benefits of IBI351 as monotherapy or combination therapy in patients with advanced colorectal carcinoma."