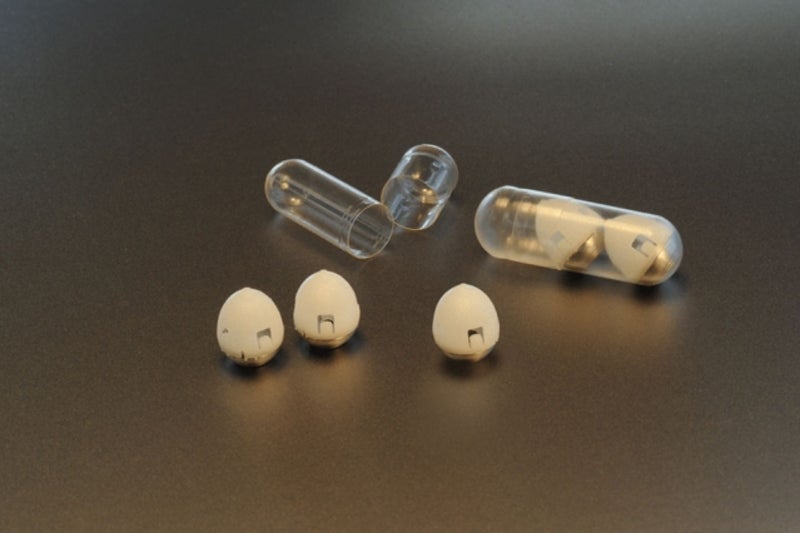 A research team led by the Massachusetts Institute of Technology (MIT) in the US has developed a pill for oral delivery of insulin, potentially enabling type 2 diabetes patients to replace their daily injections.
In addition to MIT scientists, the team includes researchers from Brigham and Women's Hospital and Danish pharmaceutical company Novo Nordisk .
The new drug capsule is embedded with a small needle that is made of compressed, freeze-dried insulin and injected after the pill reaches the stomach.
This insulin is produced using the same process used to form tablets of medicine, and the needle's shaft is made of a biodegradable material.
The pill is designed to avoid entry of needle into the stomach wall, where they would be broken down by acids before having any therapeutic effect.
When tested in animals, the researchers observed that the capsule allowed delivery of enough insulin to lower blood sugar levels comparable to those achieved via injections through skin.
The researchers believe that the pill can be used to deliver other protein drugs.
MIT Koch Institute for Integrative Cancer Research member Robert Langer said: "We are really hopeful that this new type of capsule could someday help diabetic patients and perhaps anyone who requires therapies that can now only be given by injection or infusion."
"We are really hopeful that this new type of capsule could someday help diabetic patients."
In the insulin delivering drug capsule, the needle is connected to a compressed spring that is held by a disk of sugar.
After the pill reaches the stomach, water in the organ dissolves the sugar disk, releasing the spring and injecting the needle into the stomach wall.
The team hopes that the lack of pain receptors in the stomach will avoid any feeling of injection. They claim their design ensures that the capsule can orient itself to enable the needle's contact with the stomach lining.
Furthermore, the researchers said that the dissolution rate of the insulin can be controlled when the pill is prepared.
MIT graduate student and study first author Alex Abramson said: "What's important is that we have the needle in contact with the tissue when it is injected. Also, if a person were to move around or the stomach were to growl, the device would not move from its preferred orientation."
In pigs, the researchers were able to deliver 300 micrograms of insulin, and could increase it to the 5 milligrams usually needed by a type 2 diabetes patient.
Once the capsule contents were released, it passed through the digestive system, and did not lead to any adverse effects during the study.
Currently, the MIT researchers are working with Novo Nordisk to advance the technology and manufacturing process for the insulin delivering drug capsule.