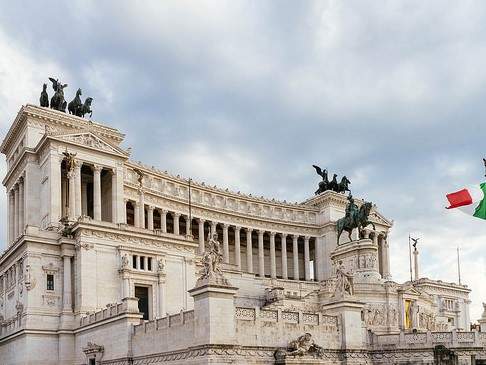 The upper house of Italy's parliament has passed an amendment supported by the government to remove the legal obligation to vaccinate children against ten diseases before they can be enrolled for state schools.
The amendment was passed 148 to 110 votes and will now be sent to the lower house the Chamber of Deputies for approval after the summer recess.
Nine regional administrations have announced plans to appeal the amendment to the constitutional court and will consider implementing their own regional laws to reinstate compulsory vaccination.
The Five Star Movement and the Northern League governing coalition pledged to scrap the obligation during the March 2018 election campaign. Both political parties have a history of scepticism over the benefits of vaccines and have links with anti-vaccine campaigners.
Matteo Salvini, leader of the Northern League and Deputy Prime Minister of Italy, said that ten compulsory vaccines is 'useless and sometimes dangerous.'
Guilia Grillo, Italian health minister and member of the Five Star Movement, has previously stated that she supports vaccination, but the current rules are too restrictive.
The law that imposed the parental obligation to vaccinate children came into effect in March this year. It followed legislation passed in May 2017 by the previous government, which obliged parents to provide proof that their children had had 12 vaccinations, as well as offering the vaccinations for free. The original law was relaxed by the Senate in July the same year; it made only ten vaccines compulsory and lowered the penalties for noncompliance.
In July 2018, the government announced that parents would not have to provide proof to schools that their children have been vaccinated. Grillo explained this decision in a press conference, saying: "We want to spur school inclusion and simplify rules for parents."
The implementation of legislation focused on the parental obligation to vaccinate their children was introduced in response to a surge in measles cases in recent years. Italy recorded 5,000 cases in 2017, compared to 870 in 2016, with the second highest number of cases in the 2017 Europe-wide measles outbreak. In addition, 29% of all cases in the European Union and European Economic Area were in Italy in the year to June 2018.