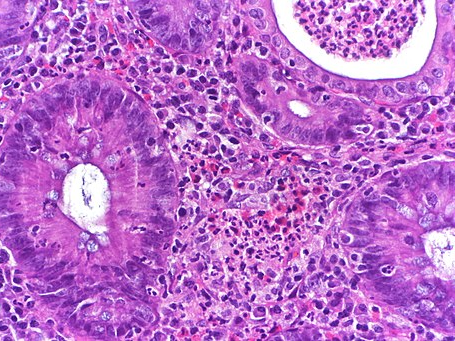 The UK's pricing regulator the National Institutes of Health and Social Care (NICE) has not recommended Janssen's Stelara (ustekinumab) for routine NHS use as a second line treatment for patients with moderately to severely active ulcerative colitis (UC).
This decision by NICE's appraisal committee is specific to cases where conventional therapy or a biologic cannot be tolerated by the patient, or where the disease has failed to adequately respond to treatment or loses response over time.
The committee's decision was due to uncertainty about Stelara's clinical and cost-effectiveness. The appraisal consultation document (ACD) states that although clinical evidence suggested that Janssen's drug is more effective than placebo for treating moderate to severe UC, its superiority to existing therapeutics options were very uncertain beyond eight weeks of treatment.
In addition, there was "considerable uncertainty" about cost-effectiveness estimates of this drug, according to the ACD.
Janssen health economics, market access and reimbursement and advocacy director Jennifer Lee said: "If NICE's decision is upheld, approximately 15,000 people in the UK living with moderately to severely active UC who may be eligible for treatment with ustekinumab, would potentially not have access to an important new treatment option.
"We firmly believe patients living with ulcerative colitis have the right to treatment choices that improve their lives and address their ongoing needs.
"This initial guidance reinforces the need for reform of existing NICE technology appraisal processes through the NICE Methods Review.
"We will continue to collaborate closely with NICE throughout the subsequent stages of this appraisal as we believe ustekinumab should become routinely available as an alternative treatment option."
NICE's ACD will remain open to comment until 11 February 2020, and there will be another committee meeting about the drug on 25 February.
Stelara is a biologic therapy that targets both interleukin (IL)-12 and IL-23 cytokines, it is the first drug to have this novel mechanism of action.
The drug has been approved in the European Union for this indication since September 2019. It has already been recommended by NICE as an option for patients with plaque psoriasis, psoriatic arthritis and Crohn's disease.