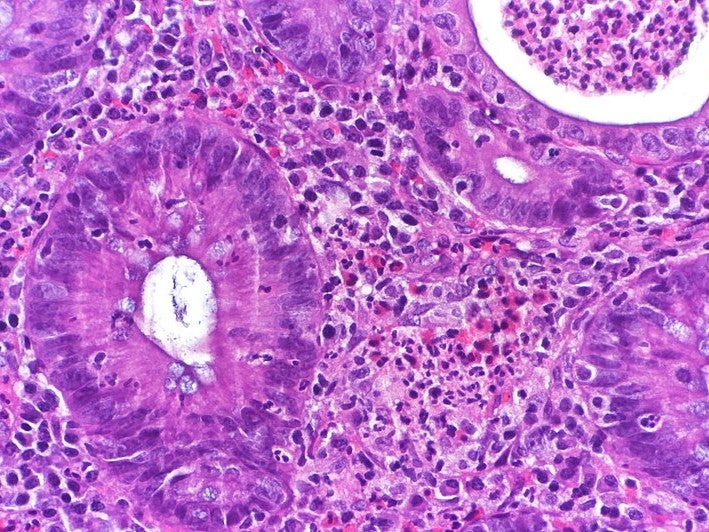 Johnson & Johnson (J&J) subsidiary Janssen has announced the US Food and Drug Administration (FDA) has approved Stelara (ustekinumab) for adults with moderately and severely active ulcerative colitis (UC).
Janssen Immunology head David Lee said: "With today's milestone, STELARA has received its fifth FDA approval since 2009, a testament to our unwavering focus on delivering treatments for patients who have limited therapeutic options."
The drug was initially approved for adults with plaque psoriasis a decade ago, and has since been approved for adolescents with this disease, and adults with psoriatic arthritis, moderately to severely active Crohn's Disease.
The FDA's decision to approve Stelara for UC is based upon data from the Phase III Unifi clinical trial. In this study, significantly more patients in the Stelara group achieved the primary endpoint of clinical remission, compared to placebo; this was the case in both the eight week induction study and the yearlong maintenance study.
In the induction study, 19% of the Stelara group achieved clinical remission at week eight, while 58% experienced a rapid relief in symptoms and clinical response during the period.
According to the results of the maintenance study, 45% of patients receiving Stelara achieved remission at one year and 43% achieved remission without the need for steroid treatment.
Not only did Stelara improve clinical remission, it is also the first therapy for UC that improved outcomes in the intestinal lining. In the eight week induction study, 17% of patients met the endoscopic mucosal improvement endpoint, this increased to 44% in the one-year maintenance study.
UNIFI study investigator and University of California San Diego School of Medicine's Division of Gastroenterology chief William J Sandborn said: "The FDA approval of STELARA for UC represents an exciting milestone, offering patients a new option that has demonstrated improvement of the histology and endoscopic appearance of the intestinal lining, while also offering patients the potential for response and remission without the need for steroids."
Stelara's safety profile was consistent with previous studies and across other indications.
Janssen also presented two-year extension data from the UNIFI study at the United European Gastroenterology congress in Barcelona. In this extension study, the majority of participants receiving Stelara sustained clinical remission to week 92 with 60% doing so corticosteroid-free.