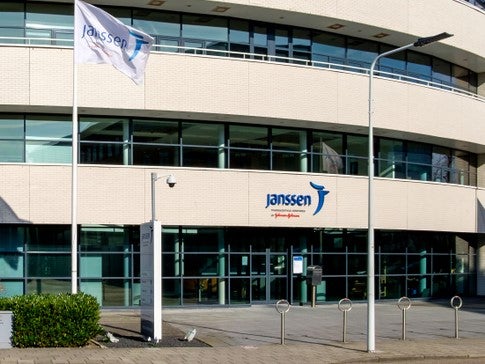 Johnson & Johnson subsidiary Janssen has announced that Tremfya (guselkumab) reached its primary endpoint in the Phase III DISCOVER one and two studies, where it is being investigated for adults with moderate to severe psoriatic arthritis.
The primary endpoint of the two randomised, double-blind, placebo controlled trials was a 20% improvement in rheumatoid arthritis symptoms as measured by the American College of Rheumatology score (ACR20) at week 24. Full data from the DISCOVER trials will be presented at an upcoming medical meeting.
Other endpoints assessed in the DISCOVER studies include ACR50/70, which represents a 50% or 70% improvement in ACR score, resolution of soft tissue inflammation, improvement in physical function and skin clearance.
The DISCOVER one trial studied 381 participants, including those previously treated with anti-TNF biologics; the standard of care for psoriatic arthritis. Whereas DISCOVER two comprised of 739 bio-naïve participants.
Tremfya is a monoclonal antibody that selectively blocks the p19 subunit of interleukin (IL)-23. Its safety profile in the two DISCOVER trials were consistent with previous studies of the drug and its prescribing information.
The drug was approved in many countries globally for moderate to severe plaque psoriasis in late 2017. However, Janssen is continuing to investigate Tremfya for this indication.
Most recently in December last year, the drug was studied head to head with Cosentyx in which it demonstrated superiority for the primary endpoint at week 48; results showed that 84.5% of patients in the Tremfya group achieved at least a 90% improvement in the Psoriasis Area Severity Index (PASI) score, compared to 70% of patients for the Cosentyx group. Cosentyx is an IL-17 developed by Novartis, which was approved for use in China for plaque psoriasis in April.
Tremfya is also currently being investigated in early clinical trials for Crohn's disease, ulcerative colitis and Hidradenitis Suppurativa.