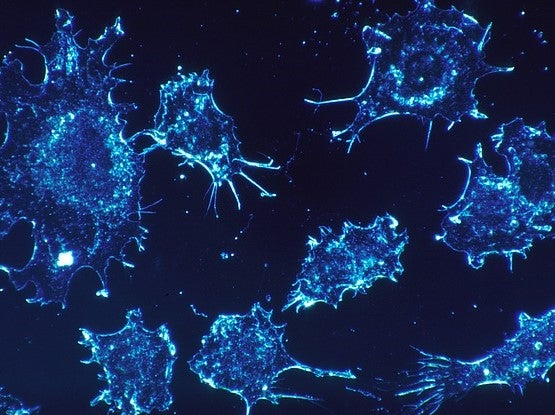 Jazz Pharmaceuticals has announced a collaboration with Codiak Biosciences to research, develop and commercialise cancer therapies created through engineering exosomes.
Under the agreement, Codiak has granted Jazz an exclusive license to develop, manufacture and commercialise drug candidates for five targets using its trademarked engEx precision engineering platform. The five targets focus on oncogenes common in haematological malignancies and solid tumours.
In return, Jazz will make an upfront payment to Codiak of $56m; in addition, Codiak is eligible for up to $20m in pre-clinical development milestones.
Codiak will be responsible for pre-clinical and early clinical development of the therapeutic candidates. Jazz will take over following phase I/II studies and will be responsible for any regulatory submissions and commercialisation.
Codiak has the option to participate in co-commercialisation of a maximum of two products in the US and Canada.
Jazz Pharmaceuticals chairman and CEO Bruce Cozadd said: "We are looking forward to partnering with Codiak and their world-class management and R&D team. Their innovative exosome platform offers the opportunity to address targets that have been frequently implicated in haematological malignancies and solid tumours, including targets recognised as undruggable with current approaches.
Exosomes are naturally occurring vesicles released and received by most cells in the body. Codiak's engEx platform engineers various types of drug molecules onto the surface of exosomes, as well as providing flexibility in design to improve potency of the engineered exosome.
Cozadd continued: "The exosome approach is differentiated and represents the ideal complement to our CombiPlex platform and other collaboration programs. The ability to develop multiple new therapies through these technologies is an important advance as we seek to add long-term value for patients and shareholders."
Codiak president and CEO Douglas E. Williams said: "We believe that the Codiak engEx platform, along with Jazz's insights into relevant but intractable targets, creates a unique opportunity to improve patient outcomes in various cancers.
"Codiak's proprietary engEx™ platform allows us to deliver potent therapeutics in a precise, targeted and tunable way.
"This collaboration allows Codiak to accelerate the potential of our engEx platform as we advance our lead candidates and core pipeline."