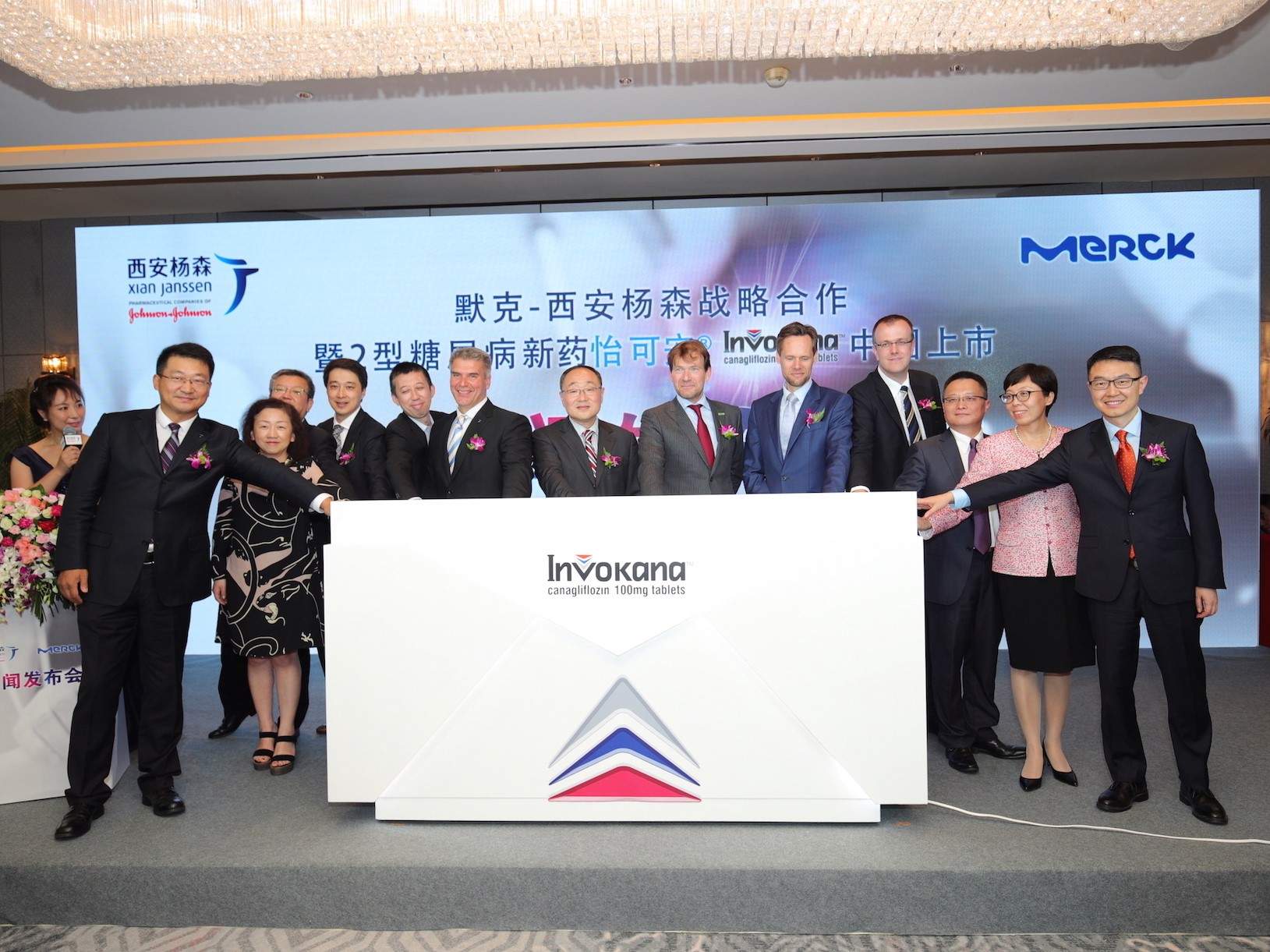 Johnson & Johnson (J&J) subsidiary Xian Janssen Pharmaceuticals has signed a deal with Germany-based Merck to introduce Janssen's diabetes drug Invokana to the Chinese market.
Invokana was approved in China in September 2017 for the treatment of type 2 diabetes in conjunction with metformin or a combination of metformin plus sulfonylurea in adults with inadequate glycaemic control with other oral therapies.
The two companies will partner on the future development, distribution and commercialisation of Invokana, but Merck will have exclusive promotion rights for the drug in China. The financial details of the agreement have not been disclosed.
Invokana is a sodium-glucose co-transporter 2. Instead of having a mechanism of action related to insulin secretion and sensitivity, the drug works independently, reducing the reabsorption of filtered glucose in the kidneys and lowering the renal threshold for glucose. The drug has been shown to also reduce body weight, lower blood pressure and slow the progression in albuminuria.
Merck has experience working in China; the company already has a division in the country, which works across seven major therapeutic areas, but with a particular focus on cardiovascular conditions, endocrinology and oncology. Recently, Merck signed an agreement with internet company Alibaba Healthcare to improve access to healthcare using digital technology.
Merck Healthcare China managing director and general manager Rogier Janssens said: "Our mission is to transform 40 million patients' lives in China by 2025. We are very pleased to be collaborating with Xian Janssen, who shares our goal of helping improve the lives of people living with or at risk of type 2 diabetes.
"Merck has been making continued efforts to expand its portfolio with the aim of providing more high-quality medicines and better treatment options for millions of diabetic patients in China. The introduction of INVOKANA® to China reinforces our long-term commitment to China."
J&J has also announced the US Food and Drug Administration has extended the review timeline for its supplemental new drug application for Invokana to reduce the risk of major adverse cardiovascular events in adults with type 2 diabetes who have a cardiovascular disease or at are risk of one.