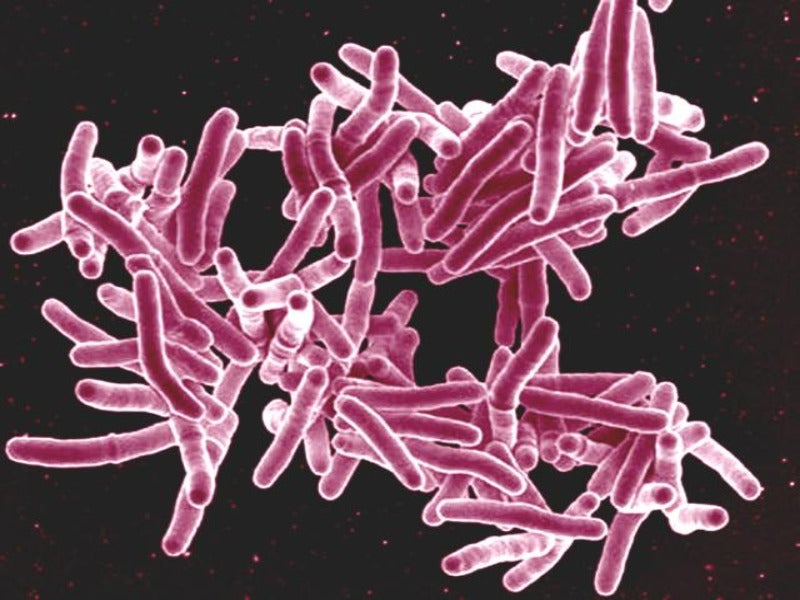 Johnson & Johnson (J&J) has formed an international research consortium to focus on the discovery and development of new antibiotics to treat tuberculosis (TB).
Co-funded by J&J unit Janssen Pharmaceutica and Europe's Innovative Medicines Initiative (IMI), the consortium includes eight academic and biotechnology partners.
Nine research teams across five European countries will work as part of the consortium.
It includes two projects, RESPIRI-TB and RESPIRI-NTM, for therapeutics targeting drug-resistant TB (DR-TB) and non-TB mycobacterial (NTM) infections respectively.
These initiatives will span over six years and are set to be completed in 2025.
TB is considered as the deadliest infectious disease worldwide. Drug-resistant TB (DR-TB) contributes the most to the emerging global antimicrobial resistance (AMR).
RESPIRI-TB will work towards a new combination regimen against multidrug-resistant TB (MDR-TB). The alliance aims to cut treatment duration and reduce the possibility of resistance.
It will accelerate the discovery and early-stage development of new compounds across various drug classes and will be used as an adjunctive with each other or existing drugs, including Janssen's bedaquiline.
J&J chief scientific officer and executive committee vice-chairman Paul Stoffels said: "To achieve the ambitious global goal of ending TB, we urgently need many more innovative therapies. No single company or institution holds all the answers. As we did in the case of HIV, we need to work together to advance the very best science as quickly as possible.
"We are proud to be a founding partner in the RESPIRI-TB consortium, and we look forward to working with our global partners to develop the necessary TB treatments of the future."
NTM infections are known to be less prevalent than TB. However, existing treatments are suboptimal and require the development of new therapies.
The RESPIRI-NTM project will see the development of potential drug candidates for NTM species M avium and M abscessus.