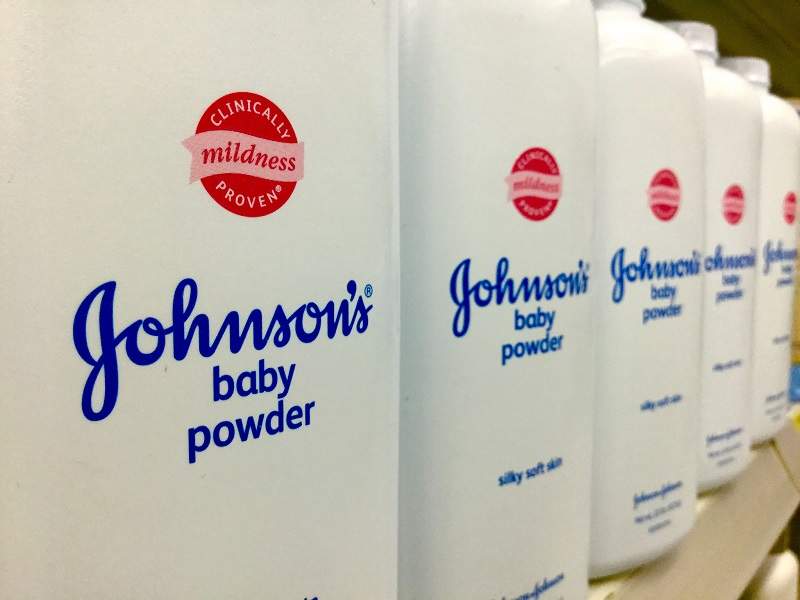 Johnson & Johnson has lost a lawsuit that claimed baby powder manufactured by the company was responsible for a deadly cancer linked to asbestos.
The company, along with talc supplier Imerys SA, must pay at least $37m after a jury in New Jersey ruled that the product had been tainted by asbestos and this had led to the disease.
The plaintiff, Stephen Lanzo, claimed that using Johnson & Johnson baby powder had contributed to him developing mesothelioma, a type of cancer that develops in the outer layer of organs and is known to be caused by exposure to asbestos. He has been awarded $30m and his wife has been awarded $7m in damages.
According to Bloomberg, Lanzo's lawyers produced files that suggested company officials had concerns that asbestos was tainting talc used in baby powder as early as 1969.
A jury will now assess whether the two companies should also pay punitive damages.
The company has been sued by around 6,600 women who make similar claims about the link between baby powder and ovarian cancer. Johnson & Johnson won a similar case in November 2017 in which a woman from California also claimed that baby powder had caused her to develop mesothelioma.
In August 2017, the company lost a case in which a woman claimed that regular use of Johnson's baby powder had caused her to develop terminal ovarian cancer. She received a record payout of $417m. However, the decision was overturned in October when a judge ruled that there was 'insufficiency of the evidence as to the causation'.
Baby powder contains the clay mineral talc, which in its natural form can contain asbestos and is known to cause cancer when inhaled. Although the talc used in baby power is processed to be asbestos-free, there is a risk of cross-contamination during mining. It is not yet clear whether there is a link between using baby power and cancer as no large-scale studies have been carried out.
In a statement on their website, Johnson & Johnson said: "We firmly believe that Johnson's baby powder is safe to use. Decades of safety reviews by independent researchers and scientists have shown that cosmetic talc is safe to use with no proven causal link to cancer."