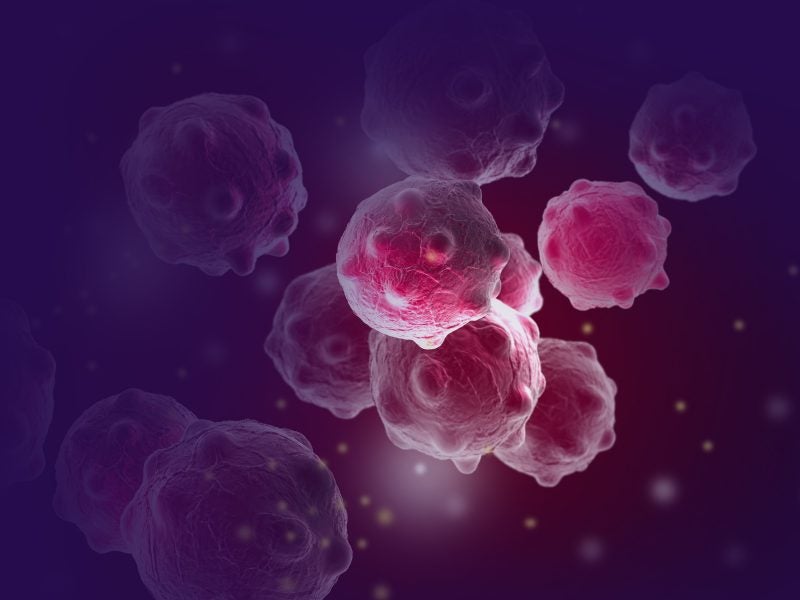 Merck has announced Keytruda (pembrolizumab) combined with chemotherapy met one of two primary endpoints, progression-free survival (PFS), in the Phase III KEYNOTE-355 study of triple negative breast cancer (TNBC) patients.
According to interim analysis by an independent data monitoring committee (DMC), Keytruda plus investigator's choice of one of three types of chemotherapy – nab-paclitaxel, paclitaxel or gemcitabine/carboplatin – achieved statistically significant and clinically meaningful improvement in PFS compared to chemotherapy alone.
The other primary endpoint is overall survival (OS), which will be evaluated in the next DMC's analysis. Other secondary endpoints of the KEYNOTE-355 study were overall response rate, duration of response and disease control rate.
Merck president Dr Roger M Perlmutter said: "Triple-negative breast cancer is an aggressive malignancy. It is very encouraging that Keytruda in combination with chemotherapy has now demonstrated positive results as both a first-line treatment in the metastatic setting with this trial, and as neoadjuvant therapy in the KEYNOTE-522 trial.
"We look forward to sharing these findings with the medical community at an upcoming congress and discussing them with the FDA and other regulatory authorities."
The KEYNOTE-355 study was composed of two parts – the first was open label and focused on 30 patients, whereas the second was placebo-controlled and randomised, and had 847 patient participating.
Keytruda is anti-programmed cell death-1 (PD-1) therapy, which activates T lymphocytes against tumours. TNBC does not test positive for oestrogen receptor, progesterone receptor or human epidermal growth factor receptor 2, which are the primary targets of breast cancer treatments.
Merck's therapy is approved in 13 different types of cancer, as well as many sub-types. Other studies in the company's TNBC clinical development programme are KEYNOTE-242 and KEYNOTE-522.
The company announced interim independent DMC analysis for KEYNTOE-522 in July 2019. Keytruda combined with chemotherapy met one of two primary endpoints, pathological complete response, following neoadjuvant regimen. The other co-primary endpoint is PFS, and results will be published at a later date.