Lacerta Therapeutics has entered a new licensing and research partnership agreement with Eli Lilly and Company subsidiary, Prevail Therapeutics, to discover and develop adeno-associated virus (AAV) capsids for treating central nervous system (CNS) diseases. 
Under the collaboration, Prevail will obtain rights to use one of the new AAV capsids of Lacerta for selected CNS targets that are currently undisclosed. 
Additionally, the AAV capsid platform of Lacerta will be leveraged for discovering and developing new AAV capsids that are streamlined for acting on preferred CNS tissues and cell types.
To expedite the gene therapy development for neurodegenerative disease patients, the alliance will use the established capabilities of Lacerta in AAV technologies as well as the development and clinical expertise of Prevail.
According to the deal, Lacerta will oversee the discovery of the capsids, as well as their screening and validation, while Prevail will carry out the preclinical and Investigational New Drug-facilitating studies with therapeutic payloads. 
Prevail will also handle the complete production, clinical development and marketing activities.
Lacerta is entitled to receive an upfront payment as well as development and commercial milestone payments from Prevail.
In the future, Prevail will also make tiered royalty payments based on net sales of the products that use capsids covered under the partnership. 
Under a convertible promissory note agreement, Lilly will offer new funding for Lacerta.
Prevail Therapeutics chief scientific officer Mansuo Shannon said: "We are excited to be collaborating with Lacerta on the discovery of novel AAV capsids with improved CNS delivery to advance the development of new medicines by Prevail and the Lilly Institute for Genetic Medicine.
"We believe this will allow us to move promising therapeutics more quickly to the clinic to study novel genetic medicines for diseases with high unmet need."
In January last year, Lilly acquired biotechnology company Prevail for nearly $1.04bn.
Cell & Gene Therapy coverage on Pharmaceutical Technology is supported by Cytiva.
Editorial content is independently produced and follows the highest standards of journalistic integrity. Topic sponsors are not involved in the creation of editorial content.
Free Whitepaper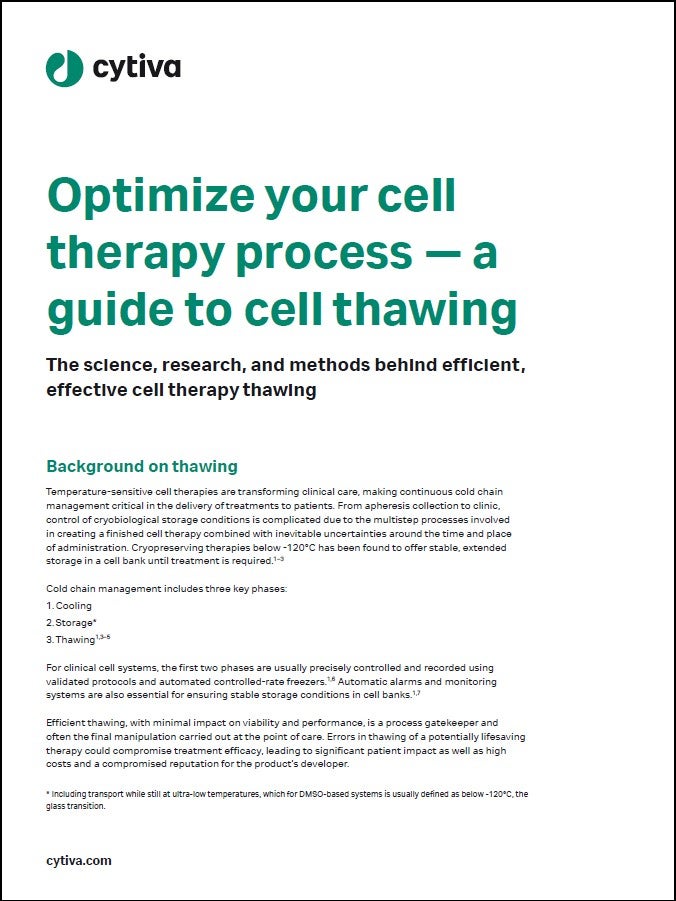 Optimise your cell therapy process: a guide to cell thawing
Typically carried out at the point of care, errors in cell therapy thawing could compromise treatment efficacy, leading to significant patient impact as well as high costs and a compromised reputation for the product's developer. This guide addresses how cell thawing has historically developed into the new techniques used today, along with the physical and biological implications of key metrics and components such as warming rate and ice structure. Also included are reviews of key studies from scientific literature and a consideration of the interactions between cooling and warming rates, as applicable to cell and gene therapies.
by Cytiva Thematic
By clicking the Download Free Whitepaper button, you accept the terms and conditions and acknowledge that your data will be used as described in the Cytiva Thematic privacy policy By downloading this Whitepaper, you acknowledge that we may share your information with our white paper partners/sponsors who may contact you directly with information on their products and services.

Visit our privacy policy for more information about our services, how we may use, process and share your personal data, including information on your rights in respect of your personal data and how you can unsubscribe from future marketing communications. Our services are intended for corporate subscribers and you warrant that the email address submitted is your corporate email address.