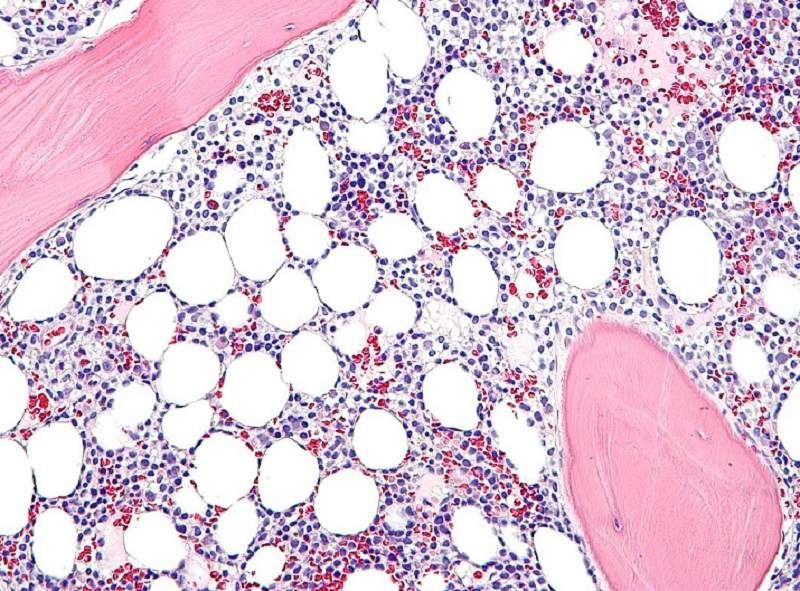 AstraZeneca and MedImmune, its global biologics research and development arm, have announced that the US Food and Drug Administration (FDA) has accepted the Biologics License Application (BLA) for moxetumomab pasudotox for adult patients with hairy cell leukaemia (HCL).
The application is for moxetumomab pasudotox as a treatment for patients who have received at least two prior lines of therapy.
The BLA is based on positive Phase III trial data, in which moxetumomab pasudotox met its primary endpoint of complete response for patients with relapsed or refractory HCL.
In the trial, 80 patients were enrolled to receive moxetumomab pasudotox on days one, three and five of each 28 day cycle for a maximum of six cycles. The findings from earlier trials suggest that moxetumomab pasudotox could significant extend the lives of some patients.
Results from the trial will be presented at a forthcoming medical meeting.
The drug has been granted BLA Priority Review status meaning that the review process will be significantly shorter. It has also been granted Orphan Drug Designation by the FDA.
A Priority Review designation is granted for drugs that, if approved, would offer significant improvements in the safety or effectiveness of the treatment, diagnosis, or prevention of serious conditions when compared to standard applications.
In HCL, the 'hairy cells'─malignant B lymphocytes─accumulate in the bone marrow, interfering with the production of normal white blood cells, red blood cells and platelets. It is a rare form of the disease, making up 2% of all leukaemia cases. Currently there are no approved agents with significant efficacy for HCL patients after the failure of standard therapy.
Moxetumomab pasudotox works by targeting CD22, a molecule on the surface of almost all hairy cell leukaemia cells. Moxetumomab pasudotox binds to CD22, goes into the cell, and releases a toxin that kills the cell.
A Prescription Drug User Fee Act date is set for the third quarter of 2018.
A spokesperson from AstraZeneca told Pharmaceutical Technology: "With no established standard of care for relapsed or refractory HCL and very few treatments available/no standard of care, there remains significant unmet medical need for people with relapsed or refractory HCL.
"The moxetumomab pasudotox BLA Priority Review designation was granted on March 30 2018, and it means the FDA's goal is to take action on the application within 6 months (compared to 10 months under standard review), so we hope to know whether or not moxetumomab has been approved by the FDA no later than Q3."
AstraZeneca also announced that it had submitted a marketing authorisation application to the European Medicines Agency for Lynparza for patients who have metastatic breast cancer.