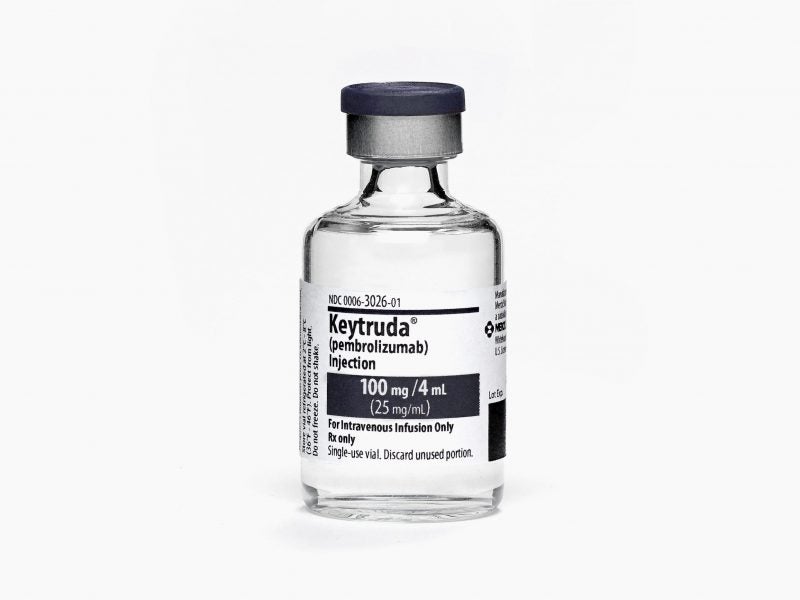 UK-based medical research charity LifeArc has sold its royalty interest in Merck's Keytruda (pembrolizumab) for $1.297bn to the European subsidiary of Canada Pension Plan Investment Board (CPPIB).
LifeArc was created from Medical Research Council (MRC)'s technology branch in 2017. MRC Technology collaborated in the humanising of the antibody anti-Programmed cell death-protein 1 (PD-1) therapy, which is now marketed by Merck.
This transaction is expected to transform LifeArc into one of the UK's largest medical research charities in terms of size of investment assets.
The charity's CEO Dr Melanie Lee said: "This agreement with CPPIB allows us to increase our support for new approaches and collaborations and bolster access to our expertise and resources.
"Ultimately, we can support life sciences research and accelerate the development of new therapies, diagnostics and devices for those people in greatest need."
Chairman of the board Dr John Stageman said: "The agreement with CPPIB is a once in a generation opportunity, providing LifeArc with additional resources to accelerate our work.
"We are continuing to evolve our strategy and approach to maximise the impact on innovation, sustainability and patient benefit."
CCPIB global head of credit investments and senior managing director John Graham said: "This investment in Keytruda provides us the opportunity to continue expanding CPPIB's global intellectual property program.
"The acquisition of royalty interests from LifeArc for this market-leading cancer therapy provides stable, long-term cash flows."
This sale follows on from a move by MRC Technology in 2016 to monetise a portion of its rights to Keytruda to a private equity fund managed by DRI Capital for $150m. As a result, MRC Technology was able to create two funds worth £30m: the LifeArc Philanthropic Fund providing grants for translational research into rare diseases and the LifeArc Seed Fund focused on early stage spin-out companies.
Keytruda's global success across a range of oncology indications has exceeded expectations since its approval in 2015. According to the Financial Times, sales are predicted to exceed $8bn this year and perhaps reach $16bn by the mid-2020s.
In its most recent financial results for the first quarter of 2019, Merck noted Keytruda as one of its oncology highlights, alongside Lynparza and Lenvima.