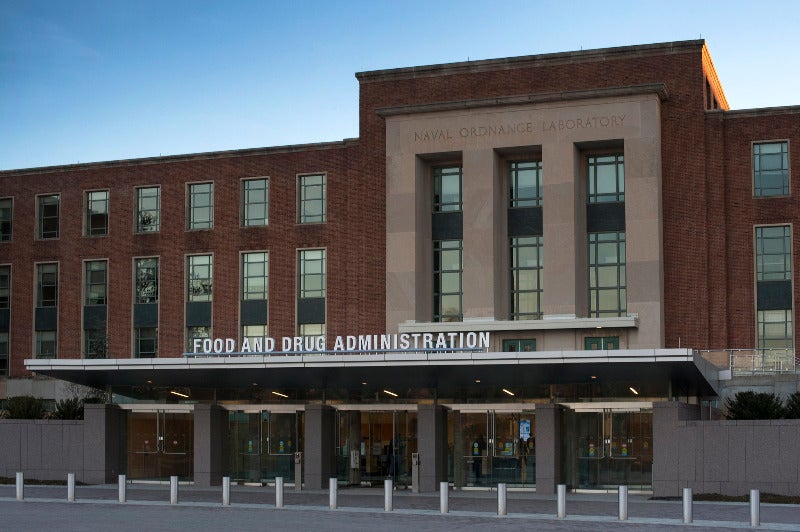 Eli Lilly has secured the US Food and Drug Administration (FDA) approval for its Baqsimi nasal powder to be used as an emergency treatment for severe hypoglycaemia.
Baqsimi is the first of its kind to receive the FDA approval for administration without an injection. The therapeutic is a portable, dry nasal spray formulation of glucagon available in a fixed 3mg dose.
It is indicated to treat severe hypoglycaemia in diabetic patients aged four years and above.
Severe hypoglycaemia is a condition characterised by dangerously low blood sugar levels and occurs in diabetic patients using insulin treatment.
Acquired by Lilly from Locemia Solutions in 2015, Baqsimi has been designed to induce the liver to release stored glucose in order to increase blood sugar levels.
Existing approaches to address a severe hypoglycaemic episode involves a glucagon injection that is linked to a multi-step process. The new nasal product is expected to offer a simpler alternative.
FDA Center for Drug Evaluation and Research director Janet Woodcock said: "This new way to administer glucagon may simplify the process, which can be critical during an episode, especially since the patient may have lost consciousness or having a seizure. In those situations, we want the process to treat the suffering person to be as simple as possible."
The efficacy and safety of the nasal powder glucagon were investigated in two clinical trials involving 83 and 70 adults living with diabetes.
A single dose of Baqsimi was compared to a single dose of glucagon injection for its ability to induce a blood sugar response to insulin-induced hypoglycaemia.
According to the FDA, study data showed that Lilly's therapeutic adequately increased blood sugar levels. Similar findings were obtained from a paediatric study of 48 patients with type 1 diabetes.
Expected to be commercially available in the US within a month, Baqsimi has a list price of $280.80 for a single pack and $561.60 for a two-pack.
The powder formulation will be delivered via Aptar Pharma's single, ready-to-use, one-step nasal delivery device, which also secured the FDA approval.