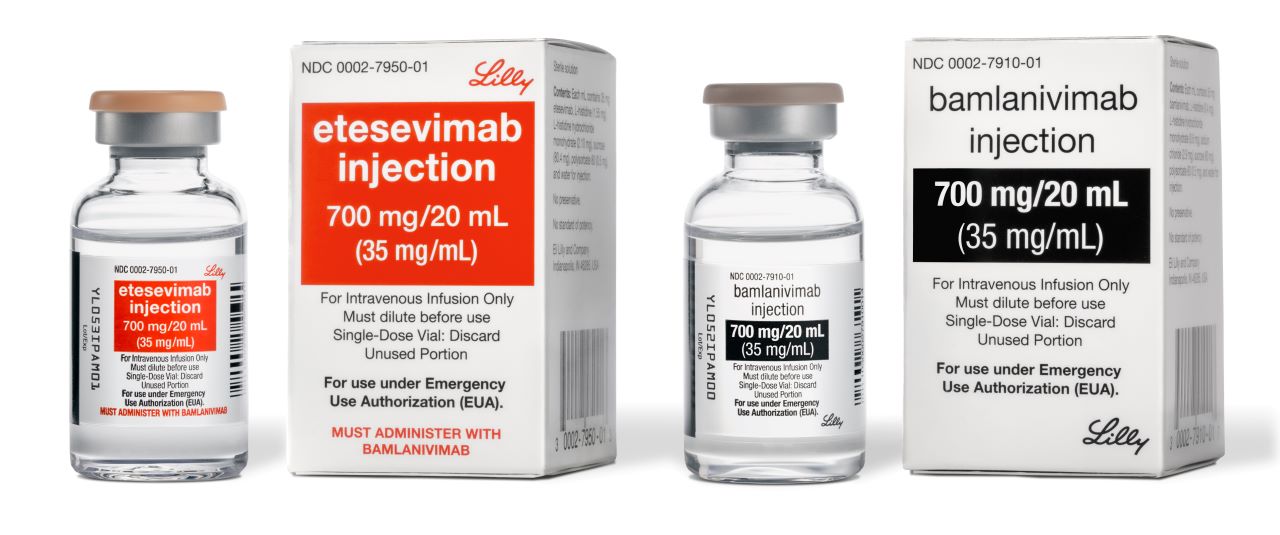 Eli Lilly and Company has reported that new data from BLAZE-1 Phase III study of bamlanivimab (LY-CoV555) 700mg and etesevimab (LY-CoV016) 1400mg combination showed significant reduction in Covid-19 linked hospitalisations and deaths in high-risk patients.
A recombinant, neutralising human IgG1 monoclonal antibody (mAb) directed against the SARS-CoV-2 spike protein, bamlanivimab can potentially inhibit viral attachment and entry into human cells, thereby neutralising the virus.
Etesevimab is a recombinant fully human monoclonal neutralising antibody that attaches to the SARS-CoV-2 surface spike protein receptor-binding domain and can inhibit the viral attachment to the ACE2 host cell surface receptor.
The randomised, double-blind, placebo-controlled trial analysed bamlanivimab 2800mg plus etesevimab 2800mg versus placebo, and bamlanivimab 700mg plus etesevimab 1400mg versus placebo.
It enrolled 769 patients aged 12 years and above with mild to moderate Covid-19 and are at high risk for progressing to severe disease and/or hospitalisation.
The percentage of subjects experiencing Covid-related hospitalisations or death from any cause by day 29 formed the trial's primary outcome.
Results showed four events in patients receiving bamlanivimab plus etesevimab while 15 events in patients receiving placebo, indicating an 87% risk reduction.
The combination therapy also showed statistically significant improvements in key secondary endpoints. The viral load reductions and safety profile of this therapy are consistent with previous trials.
Furthermore, in the new Phase III cohort, only four deaths were reported related to Covid-19 in patients receiving placebo with no deaths reported in those receiving treatment with bamlanivimab and etesevimab.
Eli Lilly Research Laboratories president Daniel Skovronsky said: "These positive results reinforce our previous findings and support the authorised dose of bamlanivimab 700mg with etesevimab 1400mg.
"These compelling data – in addition to the recent EUA from FDA, the CHMP decision from EMA and the recommendation for the therapy in the National Institutes of Health's Covid-19 Treatment Guidelines – give healthcare providers additional information regarding the use of bamlanivimab and etesevimab together as a potentially life-saving treatment to help those most at risk for severe complications of Covid-19."