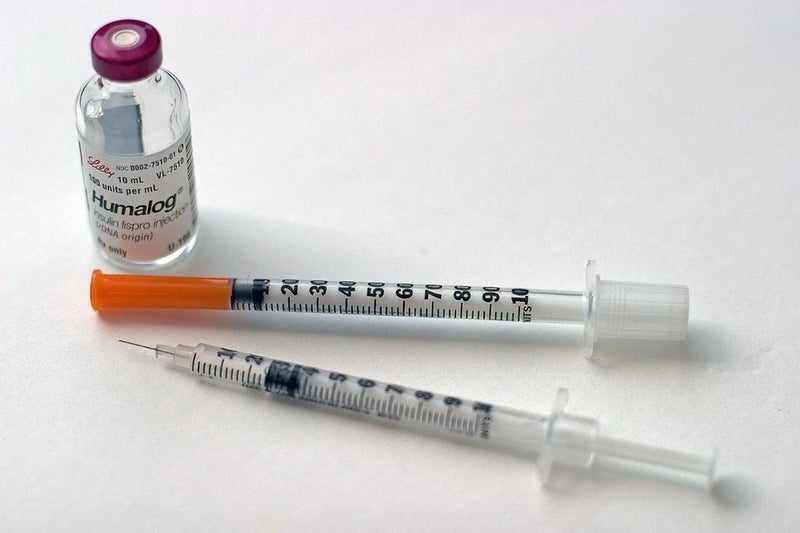 Eli Lilly has announced the market launch of a half-price, generic version of its Humalog insulin.
Called Insulin Lispro Injection, the product is available in a vial or within a KwikPen.
Insulin Lispro can be substituted for Humalog as they contain the same insulin.
In March this year, Lilly revealed plans to launch the low-priced insulin generic, which is intended to provide diabetes patients with a cheaper treatment option.
A single vial of the drug is priced at $137.35, 50% lower than the current list price of Humalog. A pack of five KwikPens with Insulin Lispro cost $265.20.
The company claims that the people most likely to benefit from the new generic include Medicare Part D beneficiaries, patients with high-deductible health plans, and people without health insurance.
Eli Lilly Connected Care and Insulins senior vice-president Mike Mason said: "The availability of Lilly's Insulin Lispro Injection is important progress that helps more people afford their insulin.
"Lilly will continue to work with health plans, wholesalers, employers and the government to work toward permanent solutions that will help every person with diabetes afford their medicines."
"Even one person with diabetes who can't afford insulin is too many."
The company noted that nearly 95% of people in the US pay $95 or less for their monthly Humalog prescription. It is expected that the Insulin Lispro Injection will lower this cost.
Mason added: "But even one person with diabetes who can't afford insulin is too many, which is why we introduced Insulin Lispro Injection. It adds to our suite of solutions that help significantly lower the amount people pay until a more sustainable solution is achieved."
Lilly has wholesaler contracts in place and is working towards wider insurance coverage for its insulin product.